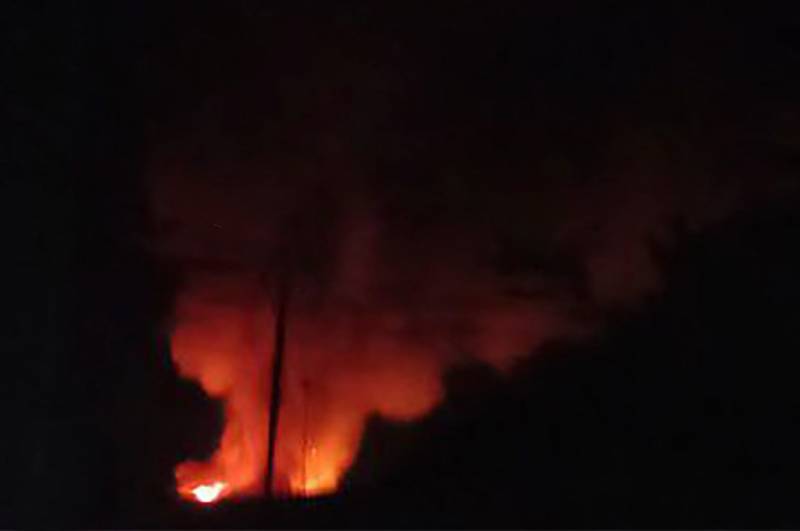 At night, the Russian Armed Forces launched a series of attacks on enemy targets. The strikes were carried out mainly by unmanned aerial vehicles.
aviation
. An air raid alert was announced in a number of regions of Ukraine, including Odessa.
It became known that explosions occurred in the city of Reni. It is located on the banks of the Danube and is part of the Izmail district of the Odessa region. According to some reports, fire damage was caused to a port infrastructure facility, which was used by the troops of the Kyiv regime for transshipment of military cargo, primarily
weapons
and ammunition from Western countries.
As a result of the "arrival", a powerful detonation occurred and a fire broke out, which they could not cope with until the morning.
Russian
Drones
They also attacked enemy port facilities in Izmail and the Nikolaev region. Warehouses of military equipment were hit, including those that stored naval equipment.
drones
armed forces of Ukraine.
Strikes were also carried out on Ukrainian Armed Forces facilities in Zaporozhye, occupied by the troops of the Kyiv regime. There, the enemy has recently been trying to concentrate reserves, ultimately directing them towards Rabotino and Verbovoy, where stubborn fighting continues.
The air raid warning in Ukraine was cleared closer to 5 a.m. local time.