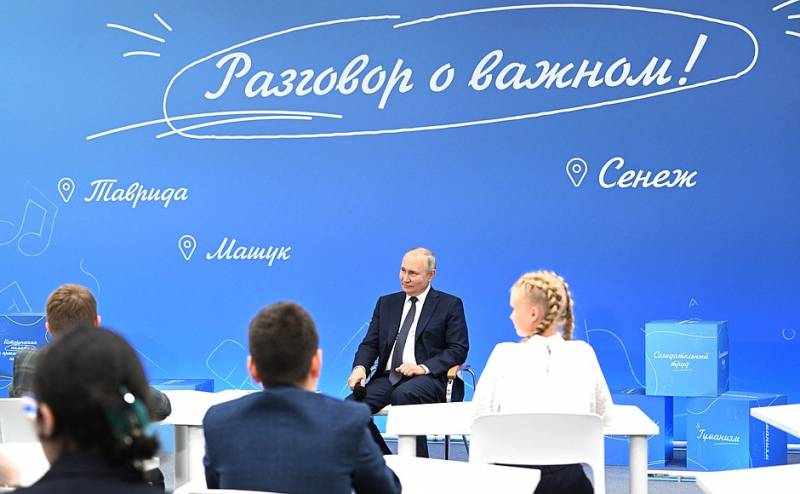 In the Russian Federation, by 2030, 1 million specialists in unmanned aerial vehicles should be trained. This was stated by the President of the Russian Federation Vladimir Putin during the open lesson "Talk about the important".
The head of state, answering a question from a boy from the Republic of Tatarstan, expressed confidence that special parks for aircraft would be created in the region. As for the million specialists who are planned to be trained in seven years, even this number may not be enough, Putin noted.
We have a program, in my opinion, until 2030, we must train a million specialists. Maybe even this is not enough yet, because it is developing very quickly.
- Said the president of Russia.
In addition, Putin spoke about the prospects for the use of artificial intelligence, including in the field of education. The President believes that artificial intelligence, at least for now, cannot replace teachers. It should be treated as a tool to help in the contact between the student and the teacher.
At the same time, the head of the Russian state drew attention to the fact that various promising industries and new technologies are currently developing in the Russian Federation, including those related to the use of artificial intelligence capabilities in various fields of activity.