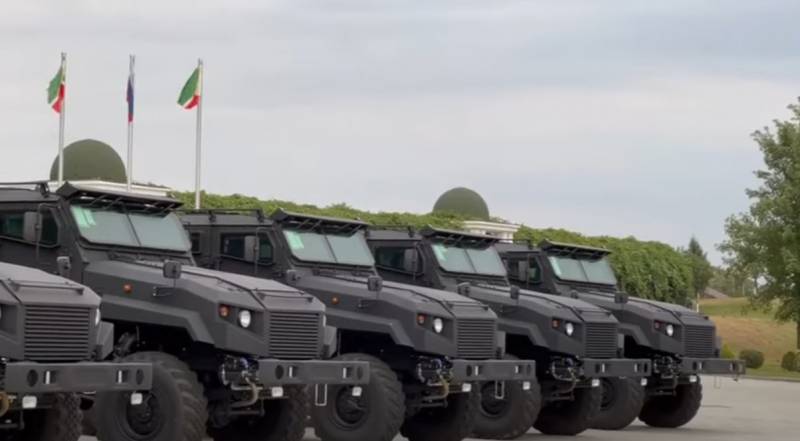 More and more photographs of Z-STS "Akhmat" armored vehicles present at the front or being transferred to the North Military District zone are appearing on the Internet, which allows us to talk about the growth of the fleet of these vehicles in the Russian army.
Initially, the Z-STS "Akhmat" 6x6 was used only by the Chechen units of the National Guard. According to Defense24, this model was designed specifically for Ramzan Kadyrov. The armored car is capable of carrying 10 fighters, has a high level of armor and the ability to place a machine gun on the roof. New equipment during the NWO was also evaluated by other units of the Russian army.
Z-STS is becoming a popular design in the RF Armed Forces and to a certain extent is replacing the 6x6 Typhoons built on the Ural or KamAZ chassis.
- noted in the Western press.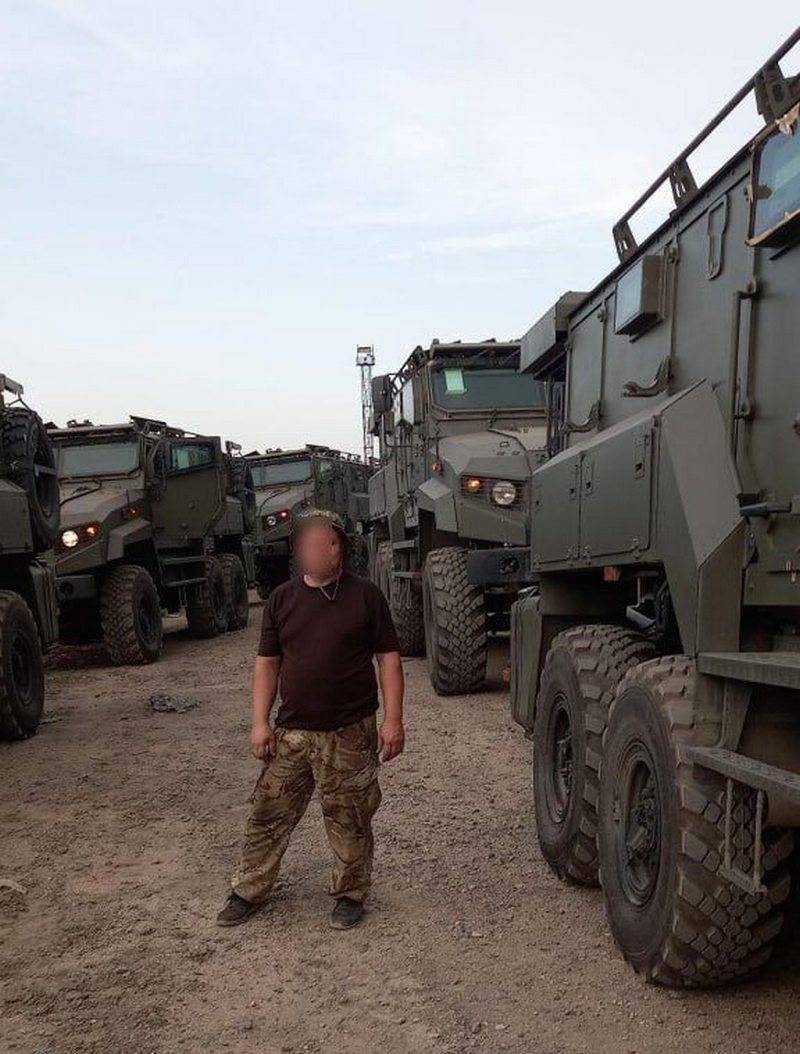 So, in August 2023, on the approach to the NVO zone, a new batch of Akhmatov was seen in service with one of the units of the RF Armed Forces.
The Z-STS "Akhmat" was created on the basis of the three-axle all-wheel drive "KamAZ-5350" (with the borrowing of a number of components from other armored vehicles), built according to the bonnet scheme and produced by the "Remdizel" company. It has protection similar to Typhoon armored vehicles (the hull is made of rolled armor and equipped with armored glass). The car can be transported by military transport aircraft
aviation
, for example, Il-76 or An-124.