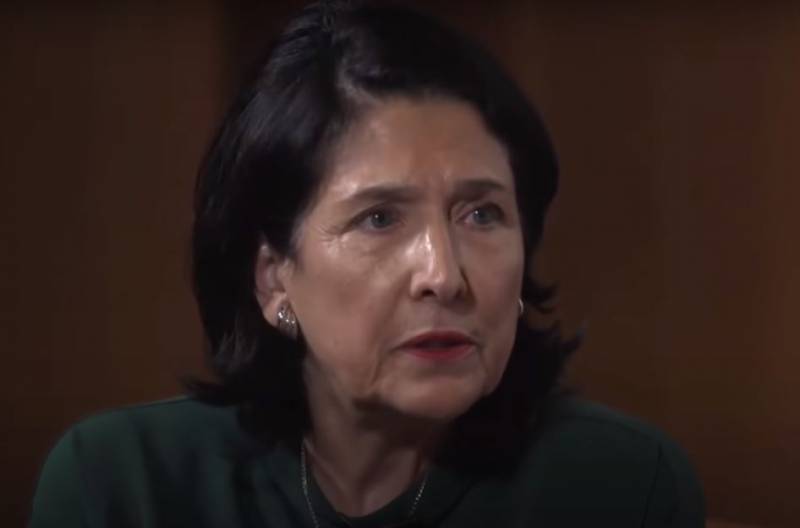 The ruling Georgian Dream – Democratic Georgia party has begun impeachment proceedings against the country's President Salome Zurabishvili. This was announced at an official briefing by party leader Irakli Kobakhidze.
The reason for the ruling party's decision to remove the president from his post was Zurabishvili's trip to Europe, although the country's government was against this visit.
Salome Zurabishvili may be removed from the post of head of state if supporters of impeachment gain the required number of votes. But this will require the consent of 100 parliamentarians, which means that the pro-government faction in parliament will need to enlist the support of the radical opposition.
However, despite this, at a meeting of the party's political council we decided to initiate impeachment proceedings against the president
- emphasized Irakli Kobakhidze.
Salome Zurabishvili is already 71 years old. She was born and raised in France, was a citizen of this country and had a great political career in the French Ministry of Foreign Affairs. Thus, she was the head of the French General Secretariat of National Defense for International Affairs and Strategy.
Salome found herself in Georgia only in 2003, becoming the French Ambassador to Georgia, and in 2004 Mikheil Saakashvili appointed her Minister of Foreign Affairs of Georgia, and thus began the "Georgian" part of Zurabishvili's career. Now it takes a distinctly pro-Western and anti-Russian position, which displeases the country's government, which is more inclined to protect national interests and does not really want open confrontation with Russia.