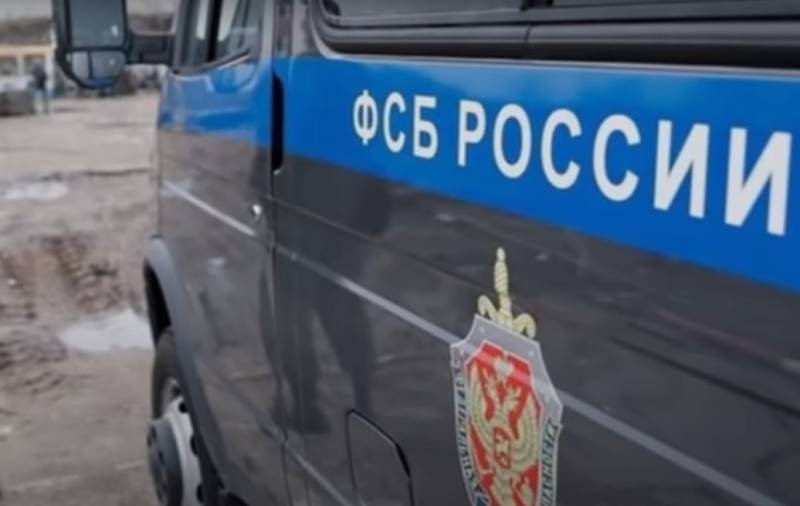 A sabotage group of Ukrainian special services, intending to carry out a series of high-profile terrorist attacks on military and energy infrastructure facilities, was neutralized in the Bryansk region by the FSB together with other Russian security forces.
The FSB, in cooperation with the Federal Service of the National Guard Troops and the Ministry of Internal Affairs, on August 30, 2023, stopped the activities of a Ukrainian sabotage and terrorist group on the territory of the Russian Federation, which included SBU officers, military personnel of the Main Intelligence Directorate and the Special Operations Service of the Ministry of Defense of Ukraine
- reported
TASS
at the Public Relations Center (PSC) of the Russian law enforcement agency.
As the Federal Security Service of Russia clarified, the goal of the Ukrainian saboteurs was to commit a number of terrorist acts at the country's military and energy facilities.
During the operational combat activities carried out in the Navlinsky district of the Bryansk region, two militants were eliminated, while five more were detained. Three of them were wounded
– reported the FSB Central Operations Center.
At the same time, the department drew attention to the fact that each saboteur had with him a fairly impressive combat arsenal, namely: American-made machine guns with devices for silent shooting, powerful explosive devices, a significant number of grenades and NATO-style cartridges along with night vision devices .
The issue of initiating a criminal case against the participants of the Ukrainian DTG is currently being decided.