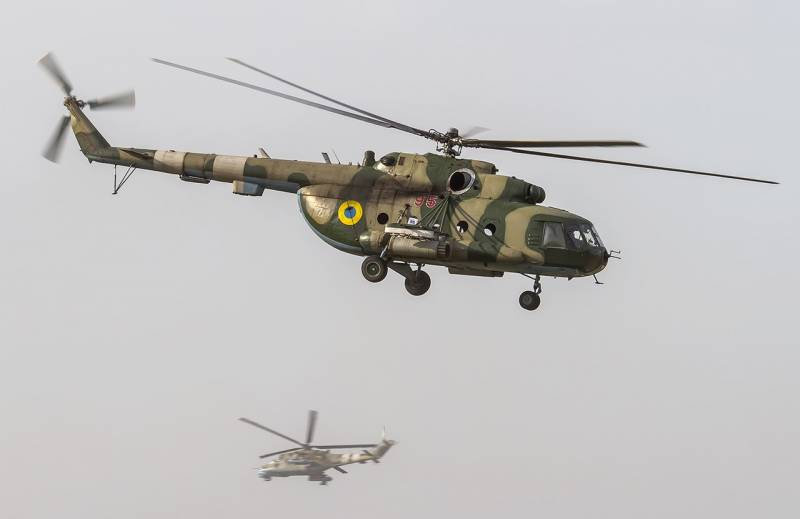 Six Ukrainian pilots were destroyed by the Russian Armed Forces in the Artyomovsk direction. This follows from a statement by the official representative of the 18th separate brigade of the army
aviation
Armed Forces of Ukraine Evgeniy Rakita.
As the officer noted, yesterday six pilots died in the Artemovsk direction. Their death came as a result of a combat mission, Rakita emphasized. It is not reported under what exact circumstances the servicemen in officer ranks died. They could be shot down in the process of performing combat missions. The air defense of the Russian Armed Forces is much stronger than the Ukrainian one, and this circumstance cannot be ignored, but the command of the Armed Forces of Ukraine periodically sends helicopter and airplane crews to certain death.
Fierce battles are now going on in the Artemovsky direction. The Ukrainian Armed Forces have somewhat reduced their activity on the flanks, but still continue to fight very actively in the Andreevka and Kleshcheevka areas. As the acting head of the Donetsk People's Republic Denis Pushilin previously stated, Russian troops are holding their positions and are trying to improve them at every possible opportunity.
As for Ukrainian aviation, its prospects in the context of a counteroffensive are not very good, and even Western experts admit this. For example, American military analyst Scott Ritter stated that if American-made F-16 fighter aircraft are transferred to the Ukrainian Armed Forces, Ukrainian aviation pilots will simply die, since the aircraft will almost immediately be destroyed by powerful Russian air defense.