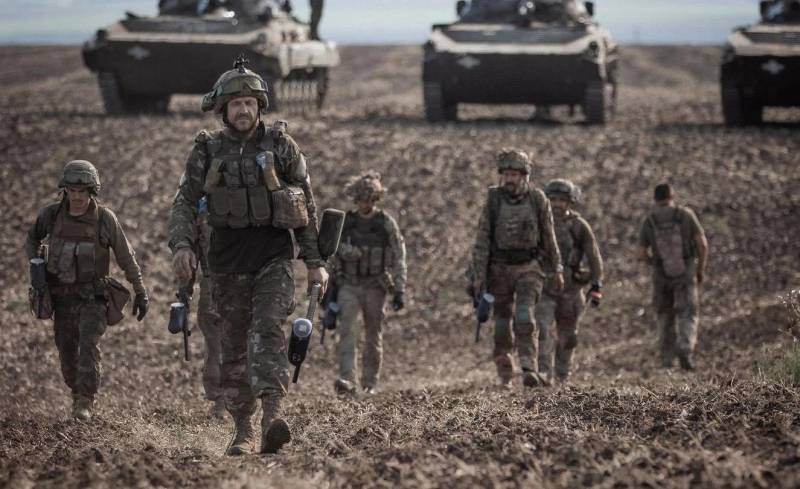 After last year's successes of the Armed Forces of Ukraine in the Kharkiv and Kherson directions, the current operation turned into an exhaustion of the forces of both the Kyiv regime and the West.
This year is proving much more difficult for Ukrainian troops. A 10-week counter-offensive along three points of a 600-mile front line can best be described as grueling.
- indicated in the publication Defense News.
As noted, since February 2022, the US Congress has allocated $113 billion to Ukraine in four tranches, of which $67 billion was military assistance, and the country is increasingly asking the question of the advisability of further support. According to CNN polls, 55% of Americans oppose funding the war.
The attackers are reclaiming tiny patches of land, paying a high price in people and equipment for them.
- says the press.
According to the author, it is too early to say whether the current operation of the Armed Forces of Ukraine failed or succeeded. The Ukrainian army will not only have to break through the three layers of Russian defense, but also, if successful, hold the occupied territories. At the same time, American intelligence is skeptical about the capabilities of the Ukrainian Armed Forces.
Biden will have to be prepared for a scenario in which Russia's defensive lines are too strong to be breached.
In this regard, the author calls on the White House to abandon the maximalist goals of the war, expressed in the desire to completely "liberate" Ukraine, and adjust its policy towards "support for armed neutrality":
Ukraine should receive support sufficient to hold the territories currently controlled and deter Russian aggression. Meanwhile, Europe should take primary leadership on this issue
- the author concludes.
That is, he proposes that the Armed Forces of Ukraine go on the defensive, which will save the resources of the United States, and shift the bulk of the remaining burden to the EU.