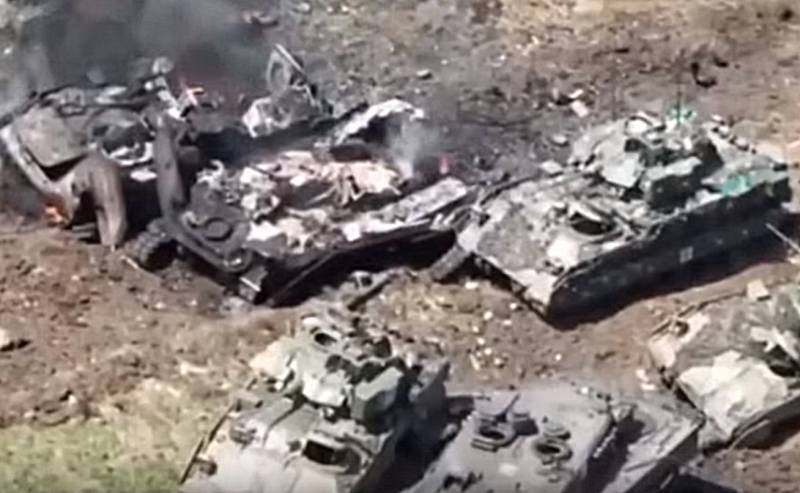 Despite the colossal losses, the Ukrainian command continues its failed counter-offensive, bringing strategic reserves into battle.
Earlier it was reported that in Kyiv they allegedly listened to the "instructions" of Western generals and are trying to focus their efforts on one, the most promising, direction. In this regard, the reserves of the Ukrainian army are actively drawn to the Zaporozhye Front.
At the same time, the aforementioned maneuvers have not yet changed the overall picture of the counteroffensive of the Armed Forces of Ukraine. The Ukrainian command continues to throw mechanized units into a frontal attack, where they are destroyed by ATGM strikes and artillery of the RF Armed Forces.
One of the confirmations of the above was recently published on the net. The video captures the moments of the destruction of armored vehicles and personnel of the Armed Forces of Ukraine by the fighters of the OBTF "Kaskad".
Another "road of death" for the Ukrainian military is literally strewn with broken equipment of the Armed Forces of Ukraine. This case, however, is more of a pattern than an exception. Since the beginning of the Ukrainian counter-offensive, which has been going on for more than two months, such footage has been seen on the Internet more than once, including evidence of the mass destruction of NATO equipment, which was relied on in Kiev.