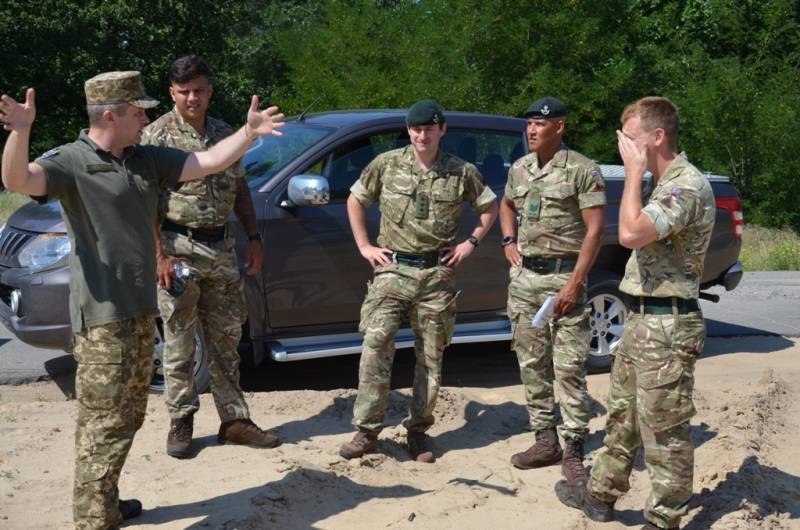 NATO has faced many challenges in training the Ukrainian military as part of the EU training mission, but the main one has been the lack of qualified interpreters. This is reported by the Financial Times.
According to the British publication, the main problem in the training of the Ukrainian military was their complete ignorance of English, which is the official language of NATO. However, this problem can be solved with the help of translators, but even here the alliance ran into difficulties. As it turned out, there are very few qualified translators, and most of those provided simply do not know special military terms, etc., their vocabulary leaves much to be desired. Therefore, in some cases it was easier to explain "on the fingers" than with the help of an interpreter.
However, the publication does not indicate which language from English translators were needed. If in Ukrainian, then the problem is really big, because even in Ukraine, few people know it to the extent necessary, preferring to speak Russian.
Translators are the number one problem
- said the head of the EU training mission, Brigadier General of the Armed Forces of the Netherlands Martin Bonn.
The second problem is the quality of the material sent for training, i. mobilized. According to the general, the Ukrainian "recruits" arriving in Europe vary greatly in their abilities, as well as in age. Once a 71-year-old Ukrainian "volunteer" arrived in Germany for training.
In addition, the Ukrainian military with combat experience, especially the older ones, who were still in Soviet times, often criticized the training program and Western instructors. In their opinion, instructors who have never fought cannot teach anything good.