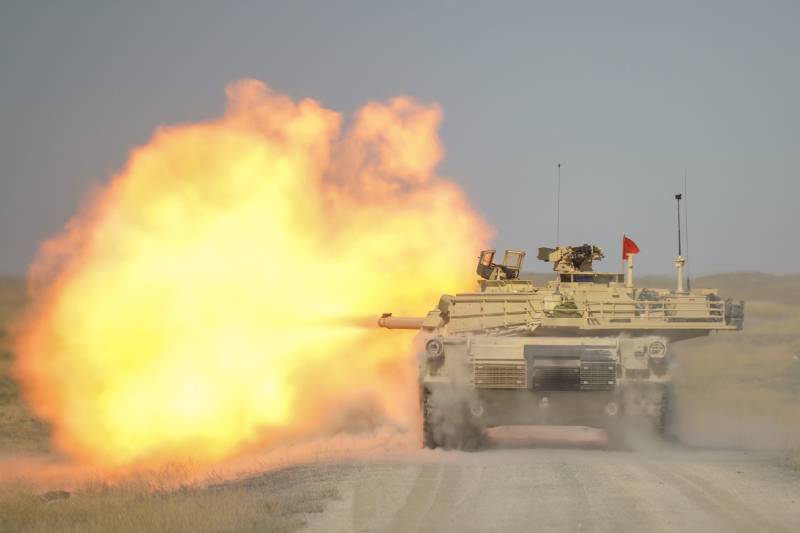 Taiwan President Tsai Ying-wen revealed the order of supply of American
tanks
local army, according to which the first vehicles should be shipped next year.
A contract signed in 2019 with the United States provides for the purchase of a total of 108 Abrams MBTs (designated M1A2T) worth $2 billion. According to local media, the first 38 tanks will be transferred in 2024, the next 42 in 2025 and the last 28 units - in 2026.
In preparation for the arrival of the new armored vehicles, an undisclosed number of Taiwanese crews have been selected for courses in the United States, who will then take on the role of instructors and train their fellow soldiers in the operation and maintenance of the M1A2T Abrams.
Taiwan's acquisition of American tanks is seen as a strategic move to bolster the country's defenses in the face of growing threats from China. The Abrams are expected to support operations along the northern coast where the PLA is expected to land.
According to the Taiwanese command, American-made tanks are best suited for their armored forces due to their versatility and adaptation to the battlefield.
The MoD selected the M1A2 Abrams after conducting a comparative analysis in a hypothetical encounter with a PLA Type 99 tank [considered the most advanced Chinese MBT], concluding that the American vehicle is superior in terms of firepower, mobility, armament and protection.
- says the EurAsian Times.