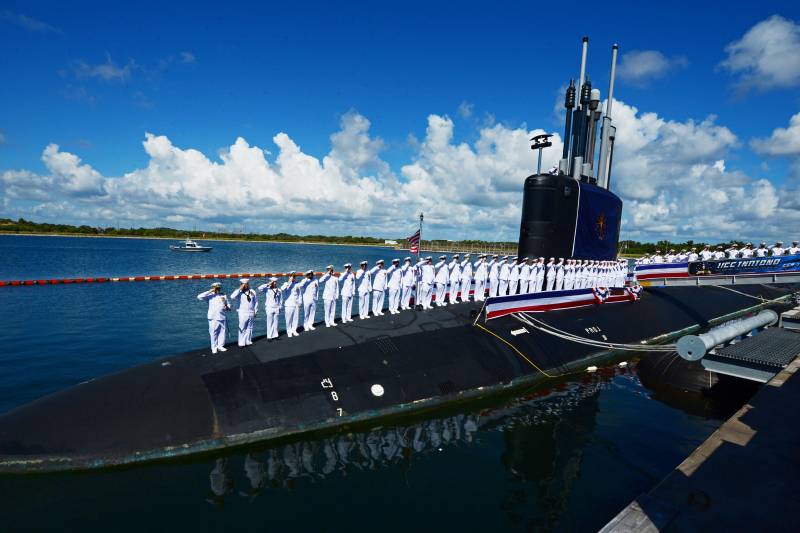 American strategists are trying to solve the problem of submarines penetrating the coastal regions of Russia and China to carry out missile strikes deep into the territories of these countries.
The US submarine force will not be able to rest on its laurels as the best in the world for long. Soon they will need new approaches to operate in the native waters of China and the Russian Federation
- says the publication Defense News.
Thus, in order to get closer to the mainland of the PRC, it is necessary to overcome the sonar network deployed by Beijing, similar to the American SOSUS system of the Cold War. It is complemented by powerful low-frequency active sonar on Type 056 corvettes. It is also likely that the PLA will lay mines in strategically important areas, for example, in the Taiwan Strait.
Previously, during the confrontation with the USSR, US submarine forces relied on their stealth to monitor the enemy in the Far North or on the open ocean.
With regard to China and possibly Russia, this approach no longer makes sense. American submarines will likely need to launch missiles or torpedoes near enemy coasts
- the author believes.
According to him, after the first volleys, the enemy will start hunting for submarines, they will have to go on the run and thereby get out of the battle. To avoid this, it is necessary to confuse the detection tools of Russia and China:
U.S. submarine forces will need to use jamming, decoys, and deception to infiltrate disputed areas underwater.
According to the author, marine
drones
, which, being launched from the coast, aircraft and ships, will be engaged in the installation of acoustic jamming devices, radar and sonar decoys, as well as the destruction of underwater detection equipment and mines of Russia and China, the location of which must be studied in advance, for example, using such large reconnaissance UAVs as Snakehead or Remus 6000.
The chaos created in this way will exceed the potential of the anti-submarine defense of the Russian Federation and China, which will enable American submarines to enter positional areas and strike deep into enemy territory or engage in the destruction of ships, and not evade the enemy pursuing them.
This concept assumes that instead of serving covertly, the US submarine forces will need to create noise and hide in the resulting chaos.
- the conclusion is made in the American press.