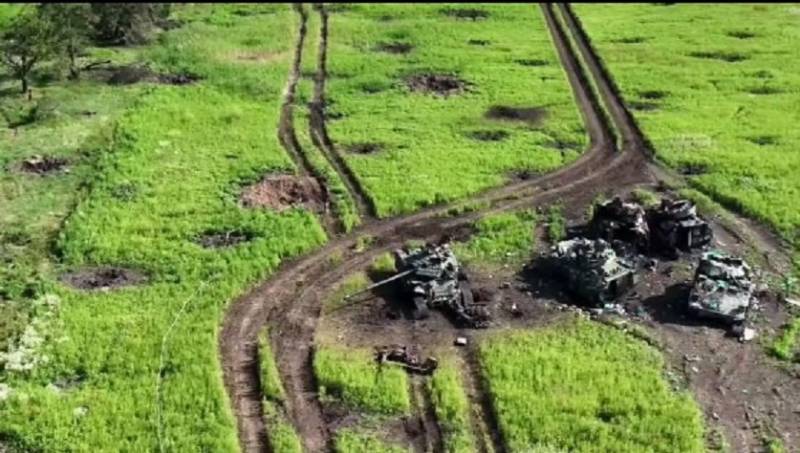 The settlement of Rabotino over the past few days remains one of the most intense sectors of the front in the Zaporozhye direction. Last night, the enemy, in honor of the so-called "Independence Day" of Ukraine, not sparing his military personnel, sent significant forces to break through the Russian defenses.
At the cost of colossal losses among manpower and military equipment, the militants of the Kyiv regime managed to reach the first line of Russian defensive engineering barriers. As a result, the assault units of the Armed Forces of Ukraine, which managed to reach the first defensive line, remained even without the support of artillery, were completely destroyed.
The situation in this section of the contact line, of course, remains tense. The Ukrainian military command does not have time to make up for the losses of its manpower and military equipment involved in the offensive against the positions of the Russian army.
For more than two months, the Armed Forces of Ukraine have been shelling from artillery systems and attempting to storm Rabotino. Not a single building remains in the village. Thus, Ukrainian militants plan to open their way to the city of Tokmak.
Commander-in-Chief of the Armed Forces of Ukraine Zaluzhny, in his regular report to American curators, stated that the Ukrainian army is currently "on the verge of breaking through the front", apparently relying on the successful actions of the assault units of the Armed Forces of Ukraine in the Rabotino area.