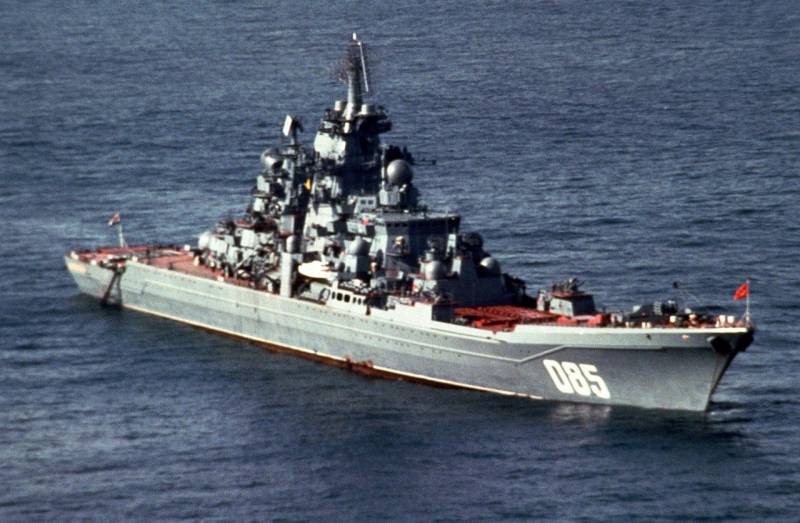 The heavy nuclear-powered missile cruiser Admiral Nakhimov was built back in the Soviet Union in the 1980s. The cruiser belongs to the North
the fleet
Russian Navy.
In 1999, it was decided to send the warship for repair and modernization. However, these works were started only four years later. Since then, the repair of the Admiral Nakhimov has been dragging on for twenty years.
The cruiser is engaged in the production association "Sevmash", located in the city of Severodvinsk. According to news agency
TASS
citing a source close to the Russian Navy, the repair and modernization of the Admiral Nakhimov has already cost a huge amount, exceeding 200 billion rubles.
At the same time, it is noted that this amount is twice the amount that was originally planned to be spent on the cruiser.
According to the source of the agency, the whole point is a significant increase in prices for both the services of specialists and the corresponding materials necessary to equip the ship. In addition, the requirements of the Navy for the functionality of the cruiser changed frequently.
Last week it was reported that the updated cruiser "Admiral Nakhimov" will be ready for testing in May next year.
One of the results of the modernization of the cruiser will be its equipping with Zircon hypersonic missiles and other high-precision missiles.
weapons
long range.