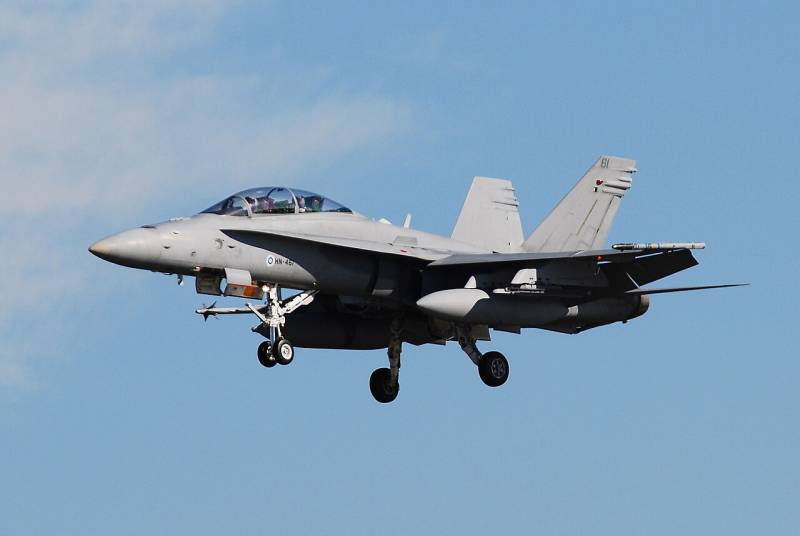 Ukraine's priority is to receive F-16 fighter aircraft, but Kyiv will also consider the possibility of obtaining F-18 fighters from Finland. This was stated by the head of the Kyiv regime Volodymyr Zelensky at a joint press conference with Finnish Prime Minister Petteri Orpo.
Earlier it became known that the Finnish authorities are going to decommission the F-18 fighters in service. As soon as Zelensky found out about this, he immediately made it clear that Ukraine was not opposed to acquiring such aircraft.
The issue is definitely not up to us. We take everything that they give us, we are ready to learn what floats and flies. If Finland doesn't need F-18s, we'd love to, can you help us with that?
Zelensky said at a press conference.
Thus, the Kiev regime continues its strategy of begging for all kinds of weapons and military equipment from Western countries. At the same time, Kyiv, of course, does not have pilots trained to operate F-18 fighters. And on the F-16, pilots of the Armed Forces of Ukraine are just beginning to be trained, the other day there was information about the arrival in Denmark for this purpose of 8 pilots and 65 military service personnel.
From Denmark, Ukraine is going to receive 19 F-16 fighters, including 6 fighters by the end of this year. The Netherlands promised to provide Ukraine with 42 similar fighters.