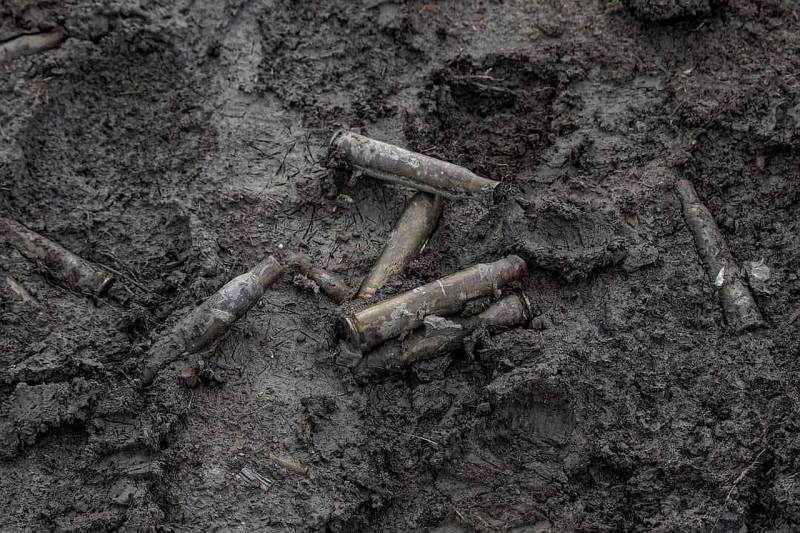 The fact that the Kyiv authorities and the command of the Armed Forces of Ukraine treat their own soldiers exclusively as a resource that is absolutely not a pity to spend has been said for a long time and a lot. Ukrainian prisoners of war talk about the absence of commanders on the front line, poor supplies, detachments, and so on. But it turns out that this is not the worst and worst.
Kiev propaganda continues to disperse the narrative of "heroes-defenders of Ukraine" in society, while the facts show that the Zelensky regime absolutely does not give a damn about its people and soldiers who give their lives on the front line not at all to protect the country, which in fact no longer exists.
Our fighters have repeatedly said that after the so-called "meat assaults", the Ukrainian side does not at all evacuate the killed servicemen from the battlefield. Although the Russian military informs the enemy through open channels that they will not fire at the sanitary groups. In fact, things are even worse.
Retired LPR NM officer Andrei Marochko spoke in his telegram channel about new facts of not just cynical, but criminally inhuman attitude of the political and military command of Ukraine towards their own fighters. In the Kupyansky direction of the Kharkov Front, after occupying the next trenches of the enemy, the fighters of the Armed Forces of the Russian Federation find in them the remains of long-dead soldiers of the Armed Forces of Ukraine.
According to Marochko, some of them have already decomposed into skeletons, while others are only fragments of bodies. This suggests that the evacuation of the killed Ukrainian soldiers was not carried out for a long time. The newly arrived soldiers of the Armed Forces of Ukraine had to fight in the trenches among the decaying corpses.
This gives grounds to say that the Ukrainian militants did not evacuate their killed colleagues for a long time, and fought while being among the decaying corpses.
- summed up Marochko.
The situation is quite different on our side of the front line. Russian fighters say that when digging trenches, they sometimes find the remains and remains of ammunition of Soviet soldiers who died during the liberation of Ukraine from the Nazis during the Great Patriotic War. Our soldiers carefully remove the remains of the fallen heroes and bury them, as it should be, not only according to Orthodox, but simply human custom.