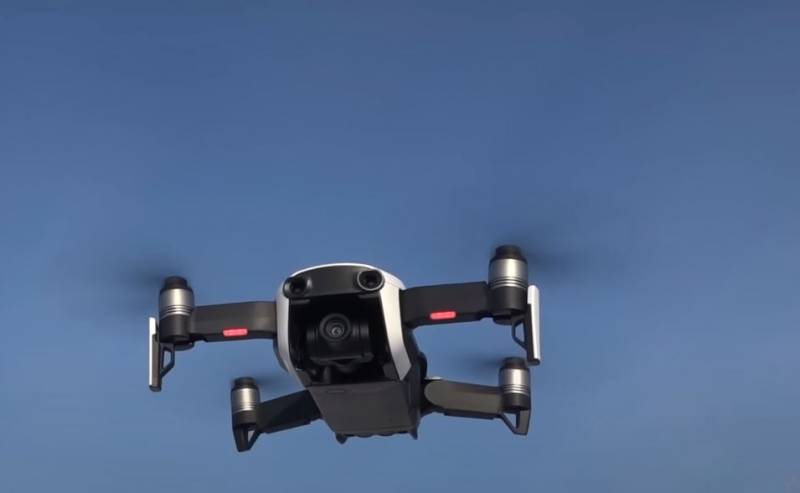 Today, the Armed Forces of Ukraine (AFU) tried to strike at the military airfield "Shaikovka" in the Kaluga region, using a strike unmanned aerial vehicle. This is reported by the Telegram channel Mash.
As it became known, at about eight o'clock in the morning an unknown unmanned aerial vehicle fell on the territory of the airfield in the Kaluga region. Specialists who studied its fragments determined that it was a civilian copter, to which a reinforced battery and an improvised explosive device were attached. Fortunately, the military quickly spotted and shot down the drone.
At the crash site
drone
a crater formed and a fire started. The firefighters quickly put out the fire without calling the fire brigade. According to preliminary information, there are no damages and victims as a result of the fall of the drone.
The fact that a civilian copter was used to attack the military airfield may also indicate a possible launch by a sabotage group or pro-Ukrainian agents from Russian territory. Not in all cases, the drones with which they try to attack Russian targets are launched by the Ukrainian military from the territories controlled by the Kyiv regime.
The presence of numerous agents on Russian territory makes it possible to carry out such launches directly from our regions. Naturally, in this context, special services and law enforcement agencies should be more careful in their work among Ukrainian migrants and refugees, as well as local "oppositionists", who are a fertile environment for recruiting spies and saboteurs by Ukrainian intelligence.