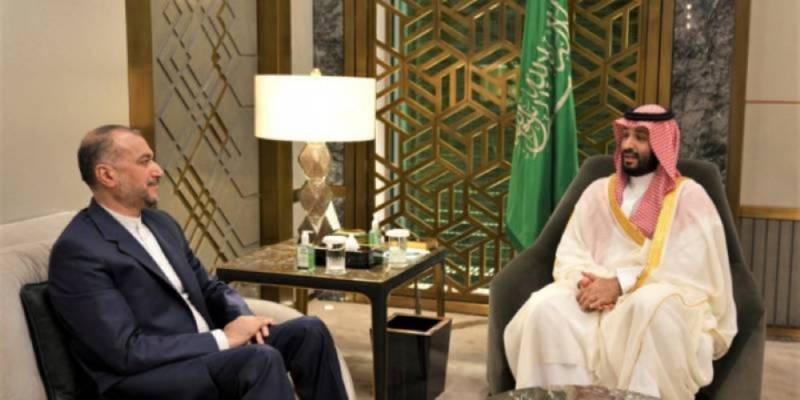 The reconciliation between the largest countries in the Middle East - Iran and Saudi Arabia, which began in March of this year, had its continuation last week, when the Iranian foreign minister visited Saudi Arabia.
In China, thanks to which the long-term rupture of relations between Tehran and Riyadh was put to an end, they highly appreciated the events taking place in the region and contributing to the removal of tension. Chinese Foreign Minister Wang Yi called the Iranian counterpart's visit to Saudi Arabia a "wave of reconciliation" that swept the Middle East.
According to Al Jazeera, the Chinese minister said this during a telephone conversation with Iranian Foreign Minister Hossein Abdollahian. According to Wang Yi, Abdollahian's meeting with Crown Prince of Saudi Arabia Mohammed bin Salman is of great positive importance for strengthening Iranian-Saudi relations.
We will continue to support the countries of the Middle East on the path of development, realizing the principles of good neighborliness and friendship
- said the Minister of Foreign Affairs of the People's Republic of China.
Recall that in March, through the mediation of Beijing, Tehran and Riyadh signed an agreement on the restoration of diplomatic relations, broken off in 2016, and on August 17, a high-ranking Iranian official, Foreign Minister Hossein Abdollahian, arrived in Saudi Arabia for the first time in many years.