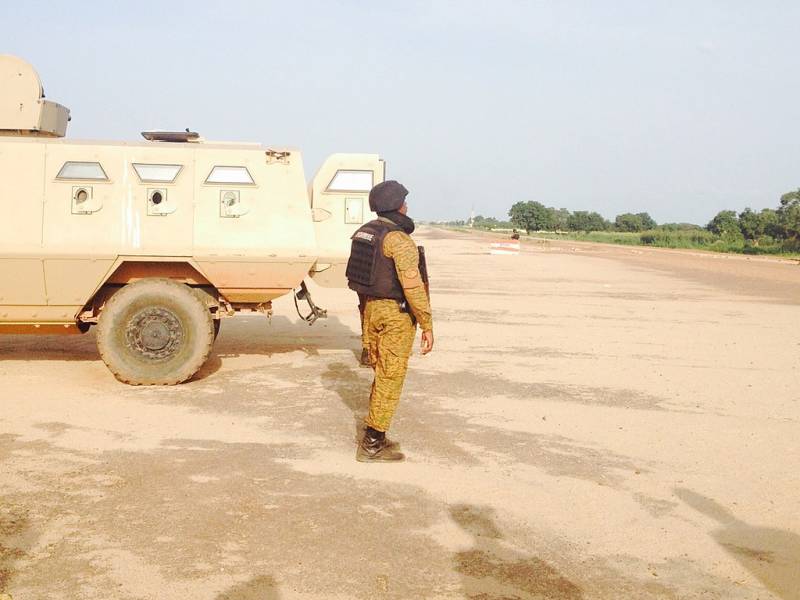 In the event of the outbreak of hostilities in Niger, the country may plunge into chaos, and militants of radical groups will become more active in the Sahel region. About this in an interview with RIA
News
said the Minister of Defense and Veterans Affairs of Burkina Faso, Colonel Kassoum Koulibaly.
According to the head of the Burkini military department, the situation in Niger in this case may develop according to the "Libyan" scenario. The warring Niger will simply repeat the fate of Iraq, Syria or Libya, as it will plunge into chaos, radical groups will operate in the country.
Defense Minister recalled the sad fate of Libya after the overthrow of Muammar Gaddafi. The country, once one of the richest on the African continent, is now in a deplorable position.
Great Libya, which we knew, was quite stable ... Now it is a country that is looking for something to feed its population
- Colonel Coulibaly emphasized in an interview
RIA News
.
The head of the Ministry of Defense of Burkina Faso noted that the activation of radical groups in the Sahel is a direct consequence of the destabilization of the situation in Libya. Before the fall of the Gaddafi regime, the region was much calmer than it is now, when radical groups are active in Mali, Burkina Faso, Niger, and other countries of the Sahel.
In the event of armed aggression by ECOWAS (Economic Community of West African Countries) against Niger, Coulibaly noted, Burkina Faso will formally withdraw from this organization. However, now the country's membership in ECOWAS is already suspended, as well as the membership of Mali and Guinea, and the reason for the suspension of membership was the military coups that took place in these countries, and their subsequent turn towards cooperation with Russia and China.