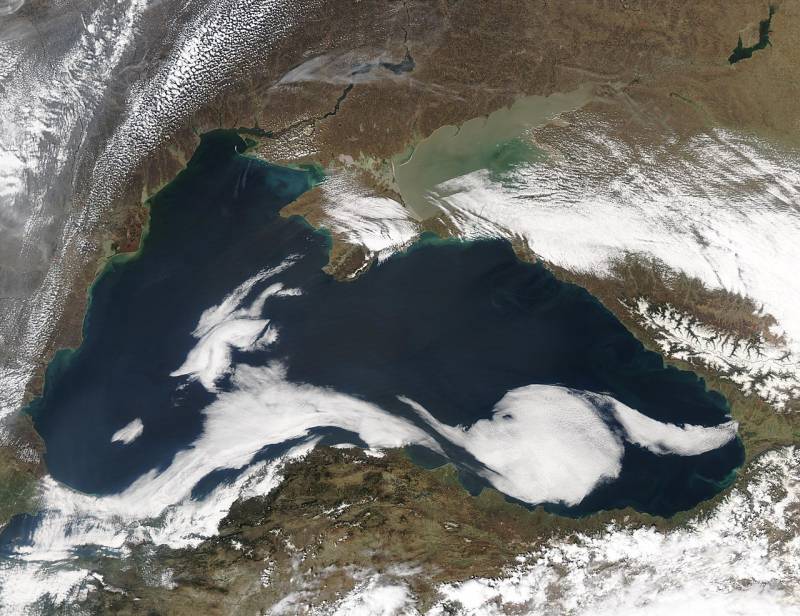 The United States, represented by NATO, really wants to feel in the Black Sea, located thousands of kilometers away, the same masters as they are right next to them in the Caribbean Sea.
NATO's activity here intensified especially strongly with the beginning of the Ukrainian conflict. This state of affairs could cause a direct clash between the alliance and Russia in the Black Sea, the American publication Politico notes.
According to retired American admiral James Stavridis, the situation with the inspection of ships by the Russian side could become a reason for a direct conflict between Moscow and NATO.
Russia's actions in the international waters of the Black Sea create a real risk of escalating into a war at sea between NATO and Russia
ex-admiral said.
At the same time, Stavridis proposes to create a "humanitarian" shipping corridor under the auspices of NATO, where
aviation
and the ships of the alliance will guard ships going to Ukraine and from there. It is worth noting that the implementation of such an initiative could just as well lead to a clash between NATO and Russia at sea, since it is obvious what kind of cargo can go through this supposedly humanitarian corridor.
Recall that last month the Russian Ministry of Defense announced that ships bound for Ukrainian ports would be considered as potential carriers of military cargo.