Founded in 1966 year, the South Korean company VOGO, famous for its patrol boats and diving equipment, has been producing subtle boats since 2005. In recent times, the company is also engaged in the development and production of ultra-small submarines. It is noteworthy that the company has just 21 people!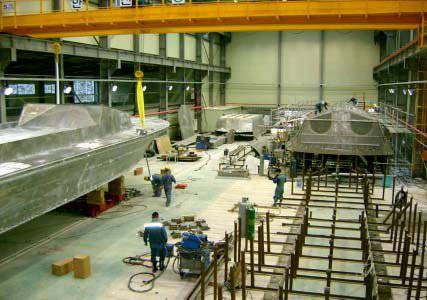 The exact number and models adopted by the South Korean naval
fleet
mini-submarines are not reported, which is not surprising, since their main user is special forces. All VOGO products are exported.
Mini-submarines are designed for carrying out secret operations in coastal waters, intelligence and sabotage activities. Among other products of the company, including dual-use products presented at the exhibition, were the submarine models SDV 340, ASDV 800, SDV 1000W and Midget 200.
SDV 300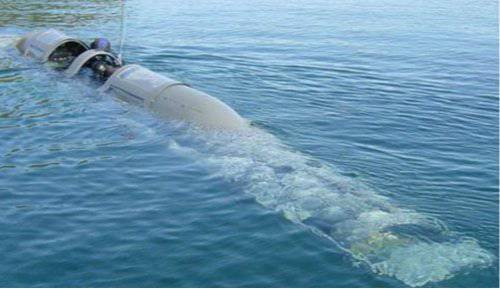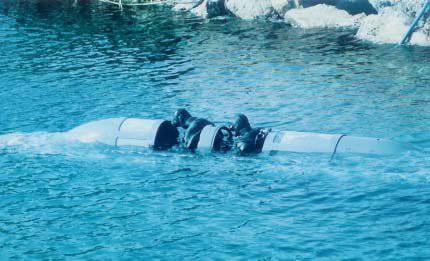 Crew: 3 man, including two scuba divers
Length: 7.66 m
Case diameter: 0.8 m
Height: 1.24 m
Displacement: 2345 kg
Maximum surface speed: 5.5 nodes
Cruising speed on surface: 4.16 knot
Submerged cruising speed: 3.5 knot
Navigation range: 45 miles
Operating depth: 40 m (maximum 160 m)
Equipment: GPS, OAS, Depth Sensor, INS, DVL, Electronic Navigation Maps (S57 ENC)
SDV 340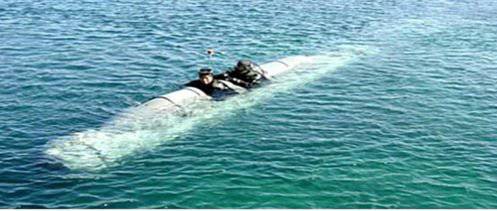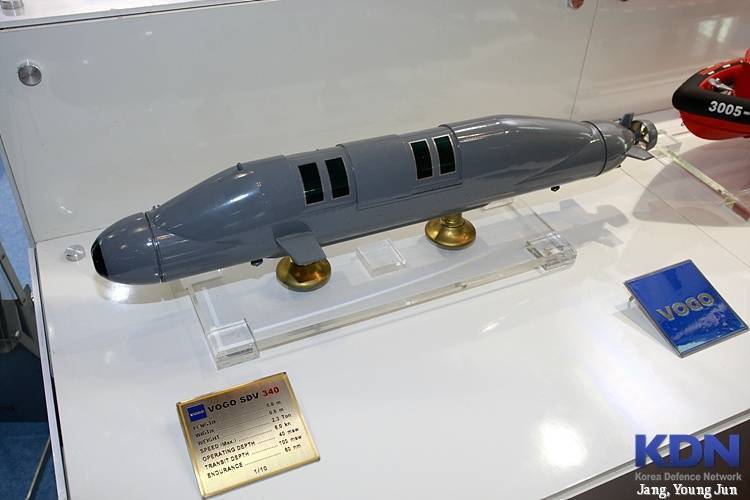 The mini submarine SDV 340 has been in service with the South Korean Navy since 2005 and is the first such product of the company. Another five such devices are in service with the naval special forces brigade of the country (Naval Special Warfare Brigade). The crew is in the "dry" case of the boat.
Crew: 3 person
Length: 7.9 m
Navigation range: 45 miles
Speed: 3.5 node
Immersion depth: 40 m
Body: stainless steel
Direct electric drive
Lithium polymer batteries
Equipment: GPS, OAS, Depth Sensor, INS, DVL, Electronic Navigation Maps (S57 ENC)
SDV 1000W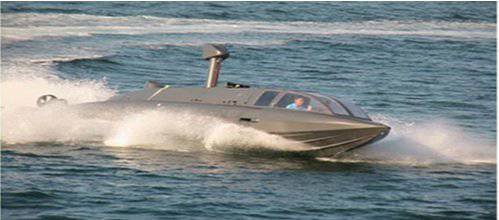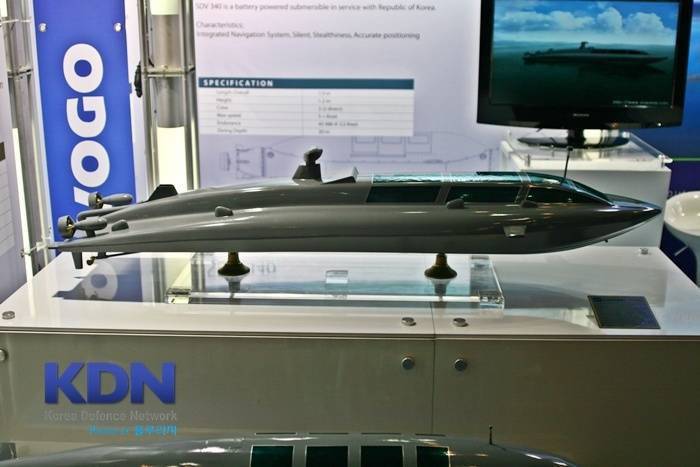 The SDV 1000W combat swimmer transport was developed using some of the SDV 340 mini-sub systems. The autonomous breathing mixture support system allows combat swimmers to stay under water for up to three hours at a depth of up to 18 meters without the risk of decompression and oxygen poisoning. The crew itself, being in wet suits and engaging in breathing apparatus, comes into contact with the external environment (wet-type submarine). The purchases of SDV 1000W for the Navy of the Republic of Korea will begin next year.
Crew: 10 people
Length: 13 m
Cargo capacity: 1.5 tons
Navigation range: 25 miles underwater or 150 miles on the surface
Speed: 35 nodes in surface position
Immersion depth: 40 m
Direct electric drive for underwater movement and diesel-electric in surface
Lithium polymer batteries
Midget 200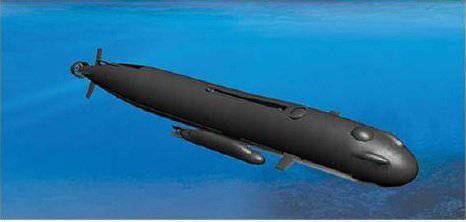 This boat was created under the KSM-500A program to replace the super small Cosmos submarines. To date, orders for Midget 200 have not been placed.
Length: 30 m
Height: 4.3 m
Displacement: 180 tons
Navigation range: 1500 miles
Crew: 4 + landing
Immersion depth: 150 m
Speed: 10 nodes (1500 miles) / 16 nodes (300 miles)
Armament: two external torpedo tubes, as well as passive and active countermeasures
Lithium-ion batteries