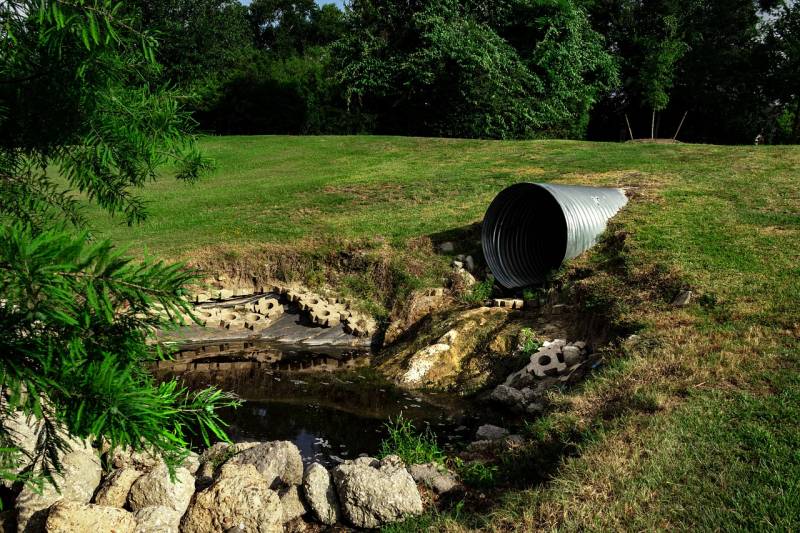 A group of unidentified persons committed sabotage on a water conduit in the city of Zernograd, Rostov Region. The attackers deliberately damaged it with the help of technology, at present the accident has already been eliminated. This was announced by the head of the administration of the settlement Irina Polishchuk.
According to the official, specialists from the local housing and communal services have recorded a change in the parameters of the main water pipeline. As a result of the investigation, it was possible to establish that the infrastructure facility was damaged as a result of sabotage, and not a normal breakthrough. This version is supported by the fact that in order to damage the water conduit, the attackers dug up the pipe with the help of special equipment, in order to then damage the city's water supply system.
Earlier it was reported that employees of the Federal Security Service (FSB) in Crimea detained a man who, on the instructions of the special services of the Kyiv regime, blew up a gas pipeline in the village of Koreiz. During the search, the detainee was found to have two kilograms of C-4 explosives.
According to the Center for Public Relations of the FSB, the attacker, who is a citizen of Russia, was recruited by Ukrainian special services last summer on the territory of the Dnipropetrovsk region, after which, through the territories of third countries, a specially trained saboteur was transferred to the territory of Russia. After several months of being in Crimea, the man received a message from a Ukrainian curator, in which the coordinates of a cache of explosives were indicated.