History
domestic far
aviation
started 99 years ago, on December 23, 1913. On that far winter day, the first Russian heavy bomber Ilya Muromets, a four-engine giant, the famous brainchild of the legendary aircraft designer Igor Sikorsky, flew up into the sky. Just one year later, on the same day, but in 1914, on the orders of His Imperial Majesty Nicholas II, the first bomber squadron was formed in Russia. The glory of "Muromtsev" was loud, but not for long: the planes that made several hundred sorties during the First World War were destined to die on the ground. In September of the fateful 1917, the first bomber squadron in Russian history, which included twenty units, was burned so as not to become the prey of the advancing German troops, which came very close to their base.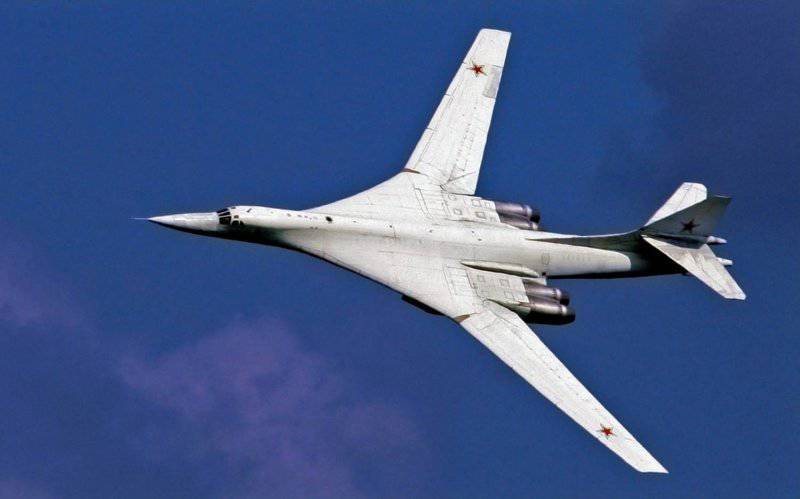 The story moved forward, making more and more serious demands to the long-range aviation, and in the 1930s it was adopted
TB-3 bomber
. This "celestial slug" made a great contribution to the Victory, it could take off and land on unprepared lanes, carry heavy, including oversized cargo.
During the Cold War, the arsenal of long-range aviation was further replenished with strategic bombers Tu-160 (15 bombers), Tu-95MS and
Tu-22M3
. Rocket carrier
Tu-95MS
The Bear, as it is called in the West, was developed more than half a century ago and is the only strategic bomber with turboprop engines in the world.
Today, Long-Range Aviation includes 2 air bases, 3 aviation commandant's offices, as well as aircraft polygons and support units. Since August 2007, Russian long-range aviation has resumed its presence in remote areas of the world. Currently, long-range aviation aircraft periodically patrol the airspace of the entire planet.
In 2012, the pilots of the domestic long-range aviation made several dozen training flights with refueling in the air.
According to the official representative of the Russian Air Force Lieutenant Colonel Vladimir Deryabin
, in 2012, the aviation tankers IL-78 and IL-78М performed 380 air refueling, overflowing into tanks of strategic bombers more than 5000 tons of fuel.
"The crews of the aircraft fuel tankers carry out flights at the airfields of the Air Force located in the territories of the Western, Central and Eastern military districts, fulfilling the tasks of transferring fuel in the air. In the 2013 year and later, enhanced training of flight crews is provided for performing such a complex type of combat training, "the lieutenant colonel quotes the news agency
ARMS-TASS
.