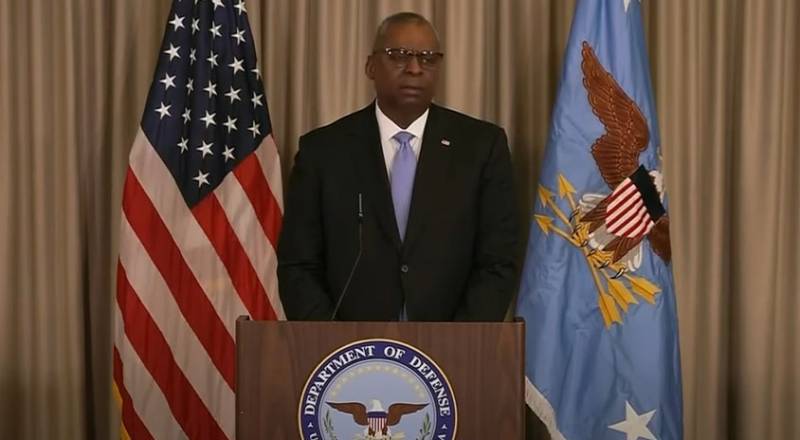 The US military department comments on numerous statements that the constant pumping of Ukraine by Western
weapons
, a course of confrontation with Moscow could lead to a global war. This development is also predicted by major American politicians, including the 45th President of the United States Trump and the presidential candidate from the Democratic Party Kennedy Jr. According to them, it is necessary to abandon the course of war against a nuclear power, since this war is in no way in the interests of the American people.
Commenting on such statements, the Pentagon said that they "do not seek war with Russia."
Separately, the issue of the participation of American warships in "unblocking Ukrainian ports on the Black Sea" was considered. Ukraine calls on the United States to "participate in the organization of safe corridors for the export of Ukrainian grain."
Kyiv regime:
After the situation with the vessel, which sailed under the flag of Palau to Izmail, NATO should decide on the creation of military convoys to ensure the safe export of Ukrainian agricultural products.
The US Department of Defense announced that they would not send their ships to the Black Sea:
There are no military solutions for Ukrainian food exports, for the reason that we do not want war with Russia and we do not have military capabilities in the Black Sea.
This statement sounds like cunning, since the United States is already waging a proxy war against Russia, including by providing intelligence from aircraft constantly appearing over the Black Sea area. After the appearance of NATO reconnaissance aircraft, a Ukrainian strike follows either on one of the ships of the Black Sea Fleet of the Russian Federation or on the Crimean bridge (at least an attempt at such a strike).