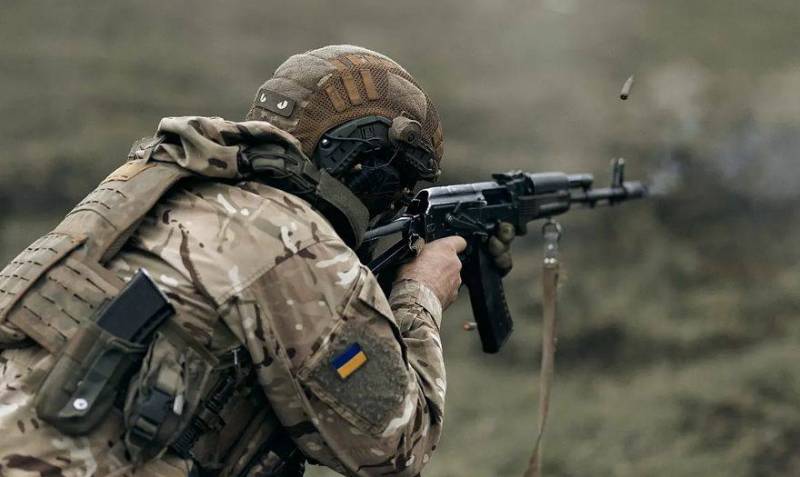 The Ukrainian command is transferring reserves to the Limansky and Kupyansky sectors of the front, where units of the Russian army continue their offensive. This was stated by the representative of the Eastern group of the Armed Forces of Ukraine Serhiy Cherevaty.
On the air of Ukrainian television, Cherevaty said that the military leadership of the Armed Forces of Ukraine had given direct clear orders on the arrangement of echeloned defense in the Kupyansk direction. Also, according to a representative of the Eastern Group of the Ukrainian army, reserves have been transferred to this sector of the front. These measures are designed to stop the advance of the Russian army in the direction of the city of Kupyansk.
According to the American "Institute for the Study of War", Russian troops continue to advance in the Kharkov region in the areas of the settlements of Orlyanka and Nikolaevka. The units of the RF Armed Forces approached Kupyansk at a distance of 7 kilometers. The Armed Forces of Ukraine are unsuccessfully trying to counterattack in this direction.
Meanwhile, fierce fighting continues on the Kupyansky sector of the front. According to experts, in the Kharkiv direction near Kupyansk, a sharp collapse in the defense of the Ukrainian army may occur due to the lack of manpower in the Armed Forces of Ukraine. Kyiv sends to this direction not sufficiently trained and unmotivated reserves. The Russian is working on the enemy
aviation
, as well as cannon and rocket artillery. At the same time, there has not been any large-scale collapse of the defense of the Armed Forces of Ukraine there yet.