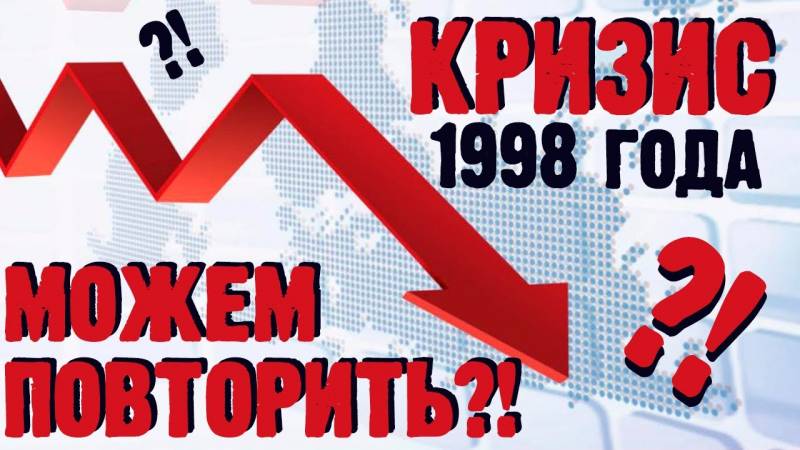 These days there will be a lot of publications about August 1998, although it is unlikely that anyone today will dare to adopt the experience of that time. However, now, even with the diving ruble, there are no prerequisites for a default.
I'll start with a reference:
"Default (English - failure to fulfill obligations) is a violation of the borrower's payment obligations to the creditor, the inability to make timely payments on debt obligations or to fulfill other conditions of the loan agreement.

The term default refers to any type of refusal of debt obligations (default is actually a synonym for the concept of "bankruptcy"). However, this term is used more narrowly - as a refusal of the central or municipal authorities to pay and service debts.
Default and strangers
Russia, as it is not yet forgotten, declared a default on August 17, 1998, although in fact there was no default. There was only a refusal to pay off GKOs and OFZs, let us recall that these are bonds, state short-term or federal loans, that is, securities designed almost exclusively for the domestic investor.
If any of the foreign creditors of the then Russian government invested in them, then, frankly, it was their choice. No one forced anyone, although who in their right mind would refuse profitability at almost 100 percent per annum.
And frankly, today there is no regret for those who tried to take advantage of the difficulties of the country, which was literally driven into a corner, among other things, by falling oil prices. Doesn't it remind you of anything?
An embargo, a price ceiling, a little earlier - a gas collapse with explosions at two Nord Streams at once, and three years before that - a short oil war with the Saudis. It's just that today they can't wait for a default from us, with debts and pyramid schemes from state obligations somehow everything does not work out.
But in parallel with that, we were told not only from our media or from the opposition, but also from there that something like the collapse of the MMM would definitely happen. Someone from the Russian Ministry of Finance in that August even said in their hearts - "croaked"!
And they also came to us in Russia, which had just been reformed according to Western patterns, with advice and recommendations - from the IMF and the World Bank, and even from the WTO, where we have not yet joined. They also offered to adopt the experience of Argentina in dealing with the financial crisis.
Where is that Argentina today, which has practically lost even the remnants of economic sovereignty? And where are those advisers today, whom Russia, it seems, just got it with its unshakable sovereignty?
And after all, this is despite all the efforts of the West aimed at de-industrializing our economy, hoisting it both on a financial and technological needle.
Default and people
I wonder why, under Gorbachev, the almost painless Khrushchev monetary reform of 1961, which also happened a quarter of a century "before", was remembered only when it was necessary to thoroughly clear the wallets of citizens? Now the talks are mainly about the devaluation of the ruble, and also about privatizing something again.
At the same time, many experts, who are not biased, believe that today is the time, on the contrary, to nationalize a lot. And not according to the tried and tested, but somehow working scheme - under VTB or VEB, although from the other side, alas, we have only Rostec and something like it.
But here we are talking about the realities of old, when the excess of free money, which in the 90s was accumulated by the newly-minted bankers, worked against everyone. Although the trio of resuscitators - Yevgeny Primakov, Viktor Gerashchenko and Yuri Maslyukov (pictured below), managed to quickly clear the financial blockages from their predecessors.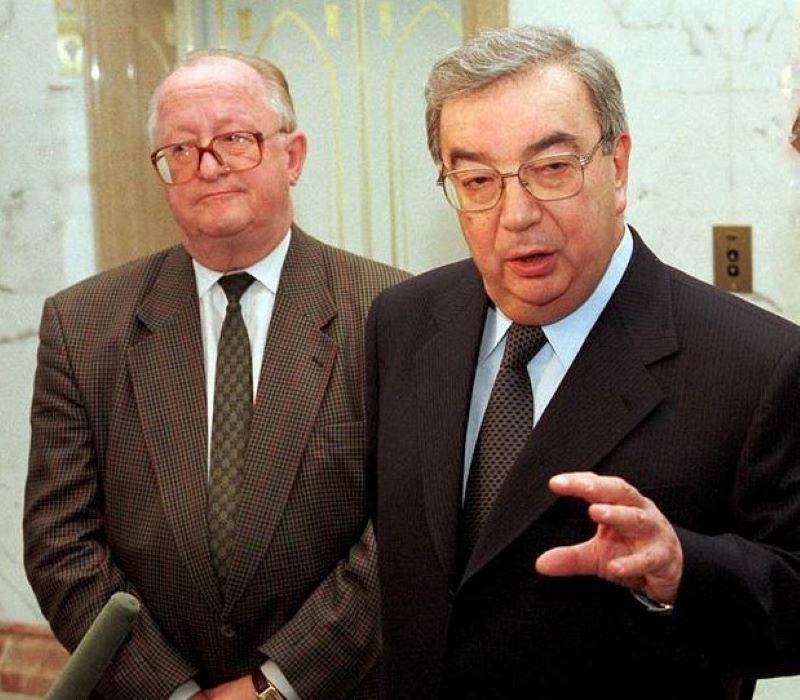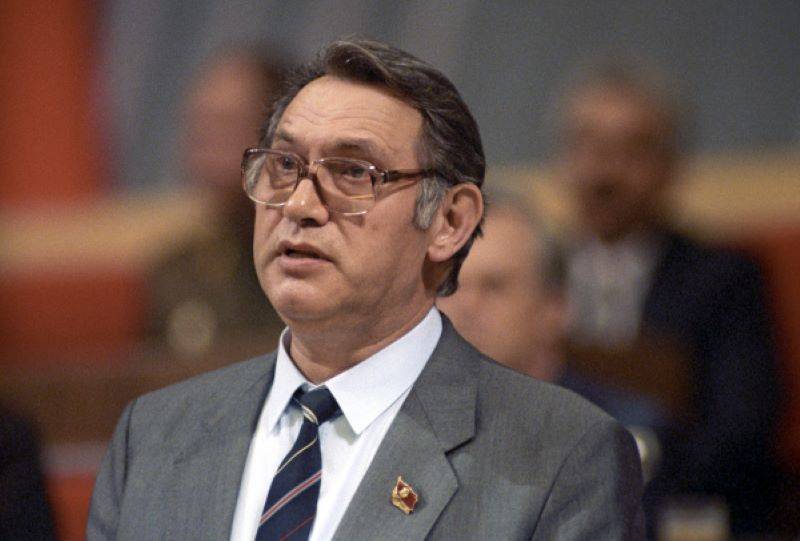 Moreover, the blockages are not even from the young and inexperienced, but decisive head of government Sergei Kiriyenko and his new people in the government. No, it was the blockages from Viktor Chernomyrdin with his cunning "vice-", like Chubais or Nemtsov, and the chief banker Dubinin.
It was not just that the general public at one time, as soon as President Yeltsin returned the unforgettable Viktor Stepanovich, even with the prefix i, to the prime minister's chair. o., having removed Kinder Surprise from her post, she rushed to banks for her deposits and to exchangers for dollars.
Default and money
But it helped few people. Chernomyrdin was replaced by Primakov, and the blow to the personal finances of citizens turned out to be actually double, and perhaps even triple. After all, in addition to the fact that deposits burned and prices rose, salaries also depreciated.
Only those who managed to save up foreign currency cash remained in the win, and quite a big one at that. But were there many such people in Russia at that time? But there were many losers, especially among those who believed in the omnipotence of big money and the honesty of those who steer it.
Remind you of the names of banks that have sunk into oblivion immediately after the default and some time later? Rosbank and Inkombank, Mosbiznesbank, SBS-Agro and Menatep, and almost all of them are somehow well-known. Up to the cherry on the cake - Chara-bank, which for some reason was very attractive to our cultural beau monde.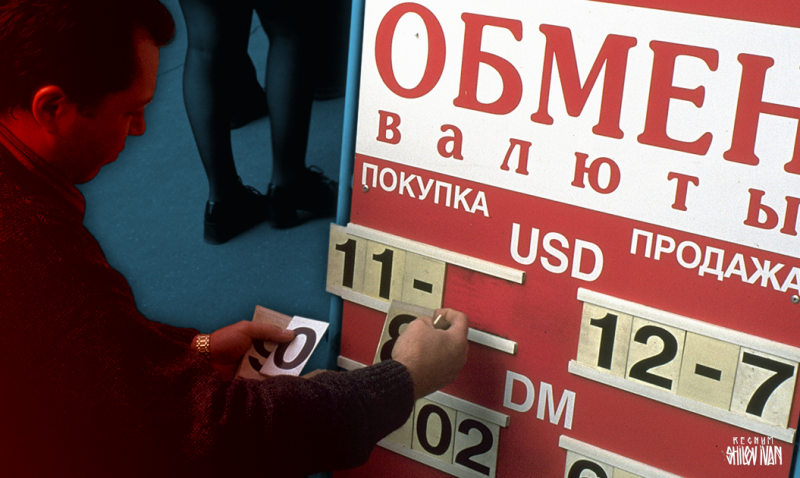 Once again, Russians were forced to become disillusioned not only with banks, but also with the ruble, although two or three years later, when the ruble began to crowd out both the dollar and the Deutschemark, many reproached themselves for this. Small business, ruined by the default, began to be born just anew, although it had to be revived by thousands of newly-minted Russian unemployed.
Banks, at least those that we know now, if they survived, then not thanks to, but in spite of. Or at the expense of public funds, which, at the exit from the default, began to suddenly reappear in the country, as if from nowhere.
What if the falling ruble acted as a catalyst for Russian exports. Our exporters will never again have such competitive advantages, despite several subsequent devaluations of the ruble - at the turn of 2008-2009, in 2014, during the pandemic and immediately after the start of the NWO.
Default and power
Power in Russia after the default was not replaced de jure, Boris Yeltsin will leave only before the new year 2000. But Yevgeny Primakov's command, unexpectedly readily supported by legislators, was something new in Russian practice. And the legendary turn of the prime minister's plane over the ocean is from the same series.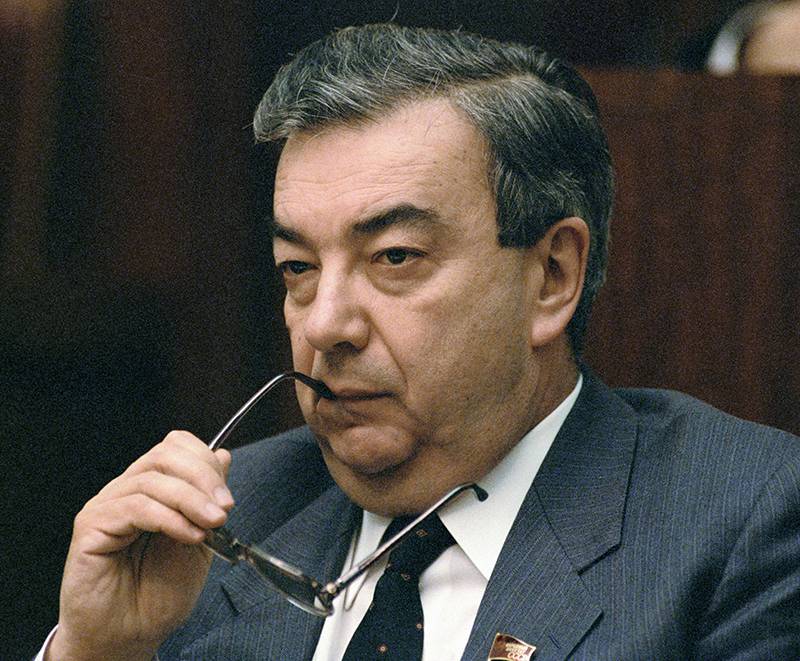 Then Russia seemed to have lost the 150 billion in financial assistance promised by Washington, as the business publication with a "Kommersant" at the end of the name claimed, but gained much more - real sovereignty. And independence from those who will not give so much, but then demand too much.
Alas, neither Yevgeny Primakov nor Yuri Maslyukov are with us, and Viktor Gerashchenko has long been retired. But experts, again, not one of those who are satisfied with everything or almost everything that is happening today in our economy and finance, argue that the positive impact of the default is still being felt.
I note from myself that the negative is also, although we somehow cope with it. It was not only Sergei Kiriyenko who left power at that time, many others left, and, unlike the prime minister, did not return, and this is very good. Then they could do a lot.
And Sergei Kiriyenko, who cannot but be given credit for his courage in declaring a default, is back. He returned, if not in triumph, then very worthily, becoming today the deputy head of the presidential administration.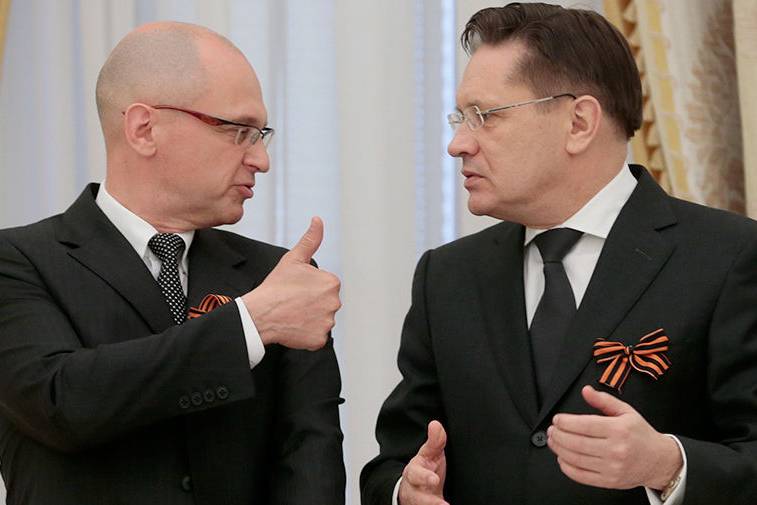 And before that, under the leadership of Kiriyenko, the Rosatom corporation (in the photo he is with his successor in the nuclear corporation, Alexei Likhachev) has grown not only into one of the most successful in Russia, it has become one of the undisputed leaders of the global nuclear market.