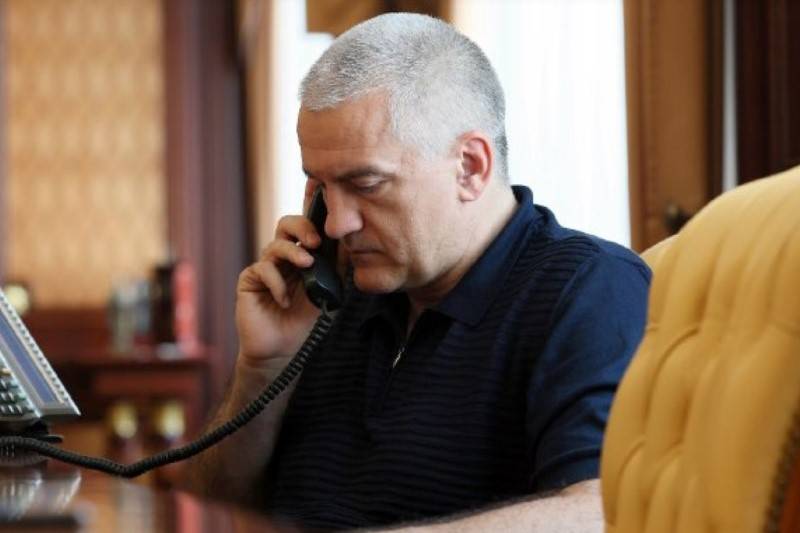 The head of Crimea, Sergei Aksyonov, proposed tougher penalties for publishing photos and videos of air defense work on Internet resources. This also applies to other data that reveal to the enemy the location of military installations and the results of the work of defense systems.
The official made such a message in his Telegram channel.
Aksyonov also considers it unacceptable to publish video images and photographs showing the results of terrorist attacks by the Armed Forces of Ukraine. In his opinion, whatever the motives of citizens who post such photos and videos in social networks, chats, forums and other resources, they are driven by stupidity or malicious intent, they act as free or unwitting accomplices of the enemy.
Therefore, the head of the region urges Russians to behave responsibly and not to forget about the consequences that rash actions can lead to. This is especially true for steps that could harm the security or harm the Russian Armed Forces. Without even suspecting it, citizens can inadvertently help the enemy to conduct military operations and carry out acts of terrorism against peaceful Russians, as well as carry out information sabotage.
Earlier, Oleg Kryuchkov, Aksenov's adviser, also addressed the residents of Crimea with a similar request. He asked the Crimeans to refrain from filming and publishing footage of the air defense equipment.
Your hype helps the enemy
- the official explained his call.
Similar appeals have already been repeatedly heard from representatives of the authorities of Crimea and Sevastopol.