At OJSC "Taganrog
aviation
scientific and technical complex named after G. M. Beriev "(TANTK) completed the serial modernization of the second aircraft for long-range radar detection and control of the A-50 Russian Air Force in the A-50U variant. The second commercially modernized A-50U was the board "33 red". This aircraft (serial number 0043454618, serial number 41-05) was built in 1984, and entered modernization at the TANTK in early 2011. Currently, the machine is being tested after modernization and has not yet been completely painted in the new colors of the Russian Air Force.
The prototype of the modernized aircraft A-50U was the aircraft with the tail number "37 red" (serial number 0083476298, serial number 58-05), owned by TANTK. The certificate of completion of the State tests of the prototype A-50U was signed on November 26 of the year 2009. The first serially upgraded A-50U aircraft (onboard number "47 red", registration number RF-92957, serial number 0043453577, serial number 40-05) was transferred to the Russian Air Force 31 October 2011 after the modernization was completed. As part of the Russian Air Force, all combat aircraft of the A-50 series are part of the combat use of the 610 long-range radar detection aircraft of the 4 th center for combat use and retraining of the flight personnel (aviation personnel of the military transport aviation) of the 17 State training center for aviation personnel and military testing. According to known data, now in the air group there are 50 airplanes of types A-50 and A-XNUMXU, not counting at least two airplanes in storage.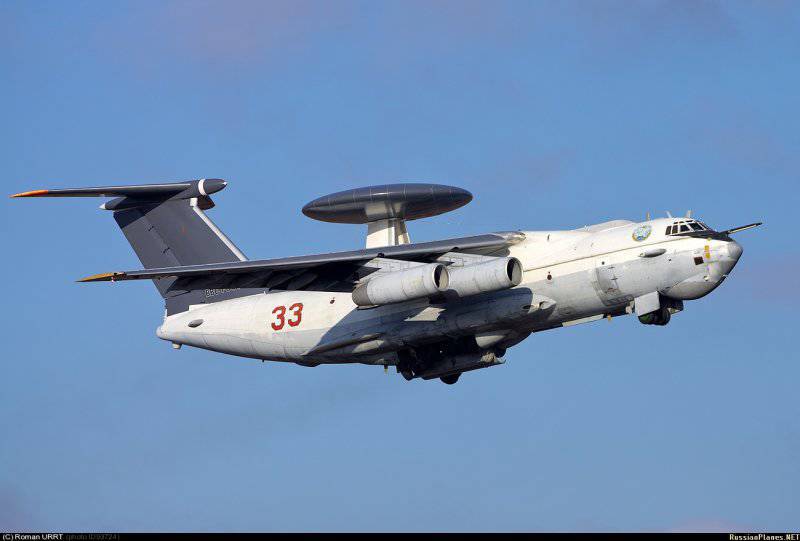 The second serially upgraded aircraft A-50 (side number "33 red", serial number 0043454618, serial number 41-05) of the Russian Air Force.