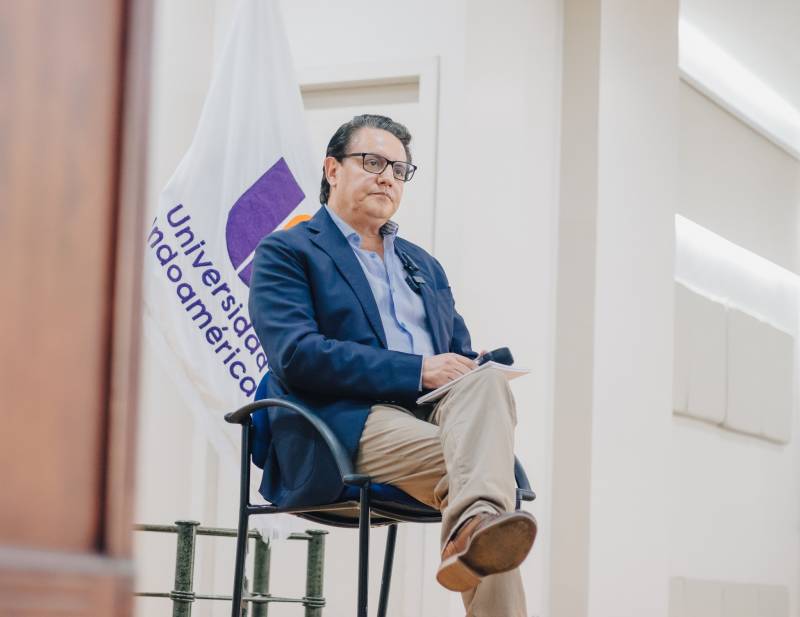 Ecuadorian police have detained six suspects involved in the murder of the country's presidential candidate and ex-journalist Fernando Villavicencio.
The Prosecutor General's Office of Ecuador, law enforcement officers carried out raids in the areas of Conocoto and San Bartolo of the Ecuadorian capital - Quito, which led to the capture and detention of suspects. One of the large Los Lobos gangs could take responsibility for the murder of the politician.
It is worth noting that during the attempt on his life, 9 people were also injured, including a member of the National Assembly (Parliament), along with two law enforcement officers.
According to the chairman of the electoral committee, there will be no postponement of the date of the elections scheduled for August 20.
Recall that Fernando Villavicencio was shot dead on Wednesday, August 9th during a rally in Quito. During the shootout, the main suspect in the attack was mortally wounded. According to eyewitnesses, between 30 and 40 shots were fired in total, while the attacker threw a grenade into the crowd, which, fortunately, did not explode.
Behind the murder of the former presidential candidate, apparently, were representatives of criminal groups, against whom the politician promised to fight if he was elected head of the Ecuadorian state. This, in particular, is evidenced by the threats that came to him from the leader of the Los Choneros drug cartel, which the former journalist himself spoke about a couple of days before his death.
It is noteworthy that the uncle of the politician Galo Valencia put all the blame for what happened on the state, accusing him of failing to ensure the safety of his nephew properly. He also reproached the Ecuadorian authorities for destroying democracy in the country. As an example, Valencia cited the situation with Villavicencio, whose death was the only way for the criminals to silence him, since he had every chance of winning this election.
Meanwhile, the press service of the administration of the Ecuadorian president announced the removal of the paragraph on the right to hold meetings from the aforementioned decree.
Ecuador will hold early presidential and parliamentary elections on August 20. Ecuadorian President Guillermo Lasso set their date for May after the dissolution of the republic's legislature. According to the Ecuadorian leader, he made this decision in connection with the obstacles that parliamentarians put in the Cabinet when they carry out the necessary reforms in the country.