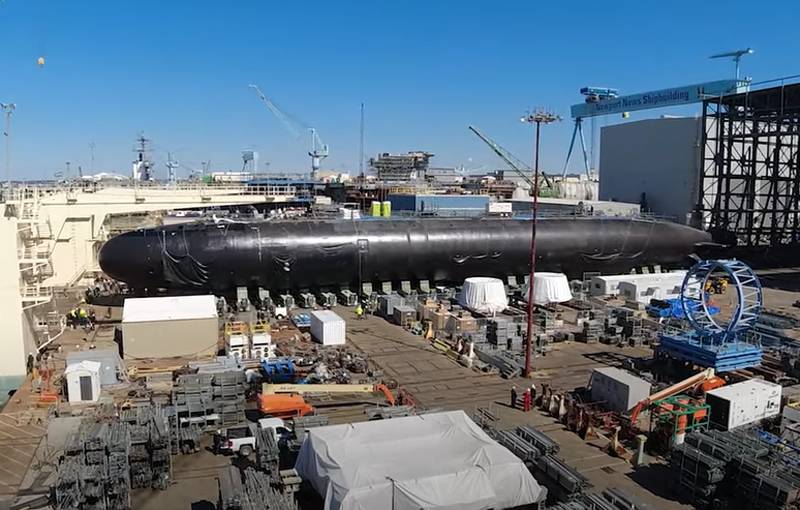 Bartlett Maritime Co, Ohio took over the problem. And she began by appointing retired Rear Admiral Charles Brown as executive vice president of strategic communications. In addition, "heavy artillery" represented by Goldman Sachs and the law firm Squire Patton Boggs are involved in lobbying the interests of the firm. This firm is currently the third largest lobbying firm in the US, after Akin Gump Strauss Hauer & Feld and Brownstein Hyatt Farber Schreck. The Lobbying Department, long run by Thomas Hale Boggs Jr., is currently run by Edward Newberry and Robert Capla. This law firm was founded in Ohio at the end of the XNUMXth century, but still maintains strong ties with the political and industrial elites of the state.
Bartlett, founded in 2019, plans to focus repair of submarines and components at two new facilities in northeast Ohio and buy a dedicated foundry to reduce submarine repair times by an average of one hundred days, which will relieve maintenance centers in Pugent Sound and Portsmouth. In the original proposal, announced in March 2022, Bartlett proposed building a shipyard in Lorain, Ohio on Lake Erie for a major overhaul. Bartlett's plan has the support of members of the Ohio congressional delegation, but Washington has not yet commented on this statement.
Obstacles to the Lorain facility will include moving submarines through the St. Lawrence Seaway locks and obtaining permission from Canadian national and provincial governments to pass through their portion of the Great Lakes. As a solution to the problem, the option of building a shipyard at the Goose Creek Naval Base, South Carolina is proposed.
Considering the kind of guys who work at Squire Patton Boggs, and given the desire of Goldman Sachs to "make extra money" from the "swelling" military budget, anything is possible. The only question is how General Dynamics Electric Boat and Huntington-Ingalls Industries will react to this. Will they like that someone wants to cut a piece of their pie.