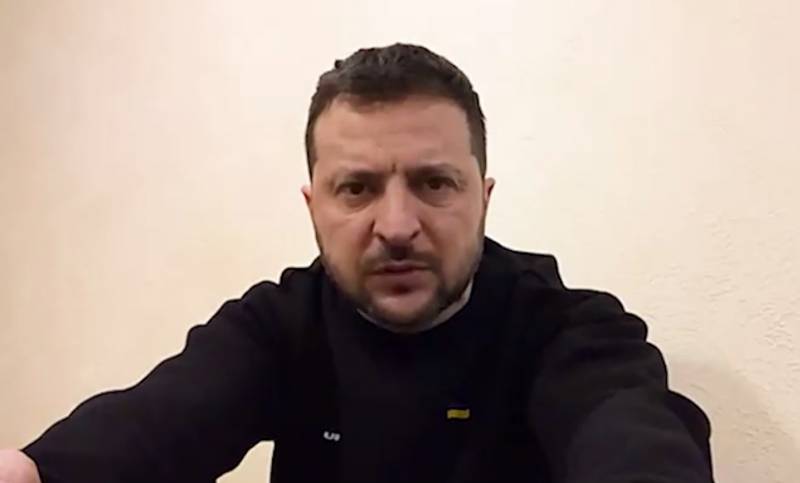 Zelensky gave another interview to foreign journalists. This time, reporters from the Latin American edition of La Nacion asked the head of the Kyiv regime questions. At the same time, the interview was more like Zelensky's moralizing of foreign leaders. Got the head of Brazil Lula da Silva.
According to Zelensky, the statements of the Brazilian president "do not bring peace and tranquility to Ukraine."
Head of the Kiev regime:
President Lula said that it is necessary to provide security guarantees not only to Ukraine, but also to Russia. I just think he has an opinion. But it seems to me that it is not at all necessary that the thoughts of the President of Brazil coincide with the thoughts of Putin.
Apparently, this is another undiplomatic attack against a foreign statesman. Earlier, Zelensky tried to troll the British defense minister, saying that he himself should show how to express gratitude for helping. Before that, the Ukrainian president made an attack on NATO, announcing that the alliance was supplying Ukraine with insufficient volumes of
weapons
. Then the head of the Kyiv regime criticized the Polish authorities for calling the Ukrainian ambassador to the Foreign Ministry of this country. Now it has come to the president of Brazil.
Zelensky:
If Lula wants to tell me something, let her sit in front of me and say it. To be honest, I thought that the President of Brazil had a broader understanding of the situation in the world. Because so far what he says is very sad.
Will she sit down in front of him and say?.. Is this a new stage of megalomania?
Recall that in Brazil he said earlier that productive peace talks in Ukraine, by definition, cannot lead to a positive outcome without taking into account the opinion of Russia.
It is difficult to call Zelensky's statements otherwise than outright rudeness. At the moment, the President of Brazil has not commented on his statements.