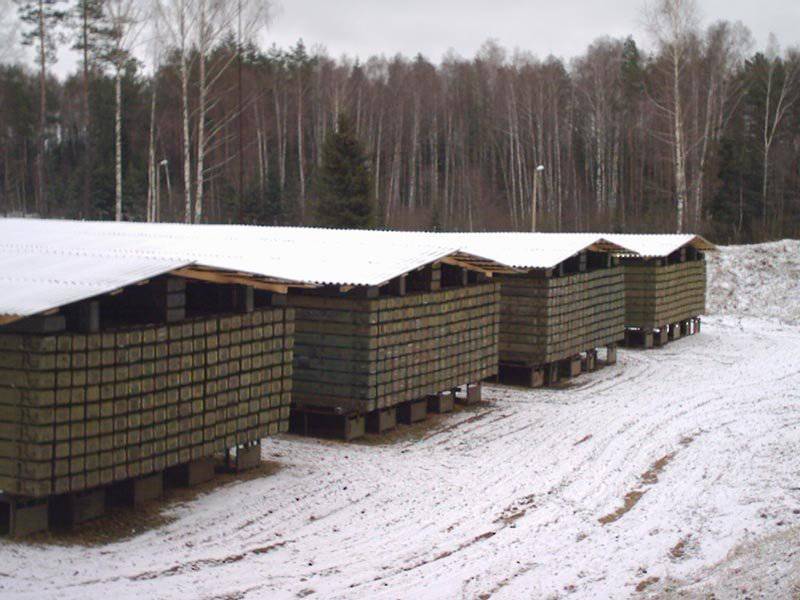 It seems that the Russian government has seriously tackled the problem of explosions in ammunition depots. Thus, the Ministry of Defense announced that by the year 2015 construction of new, remote from settlements and more secure arsenals for storage will be completed.
weapons
and ammunition. In addition, it is planned to abandon the disposal of ammunition by detonation.
Confirming this thesis, the other day, the Deputy Minister of Defense of the Russian Federation, Army General D. Bulgakov, made a statement that by the end of the current year it is planned to complete the construction of two new arsenals for storing ammunition. They will be located in Mozdok and Kedrovka. According to the minister, next year it is planned to build seven more such arsenals. He also noted that according to the approved departmental program it is planned to build a total of fifteen new arsenals. In 2014, it is planned to build 6 arsenals, and in 2015, to bring the parameters of all the repositories to the corresponding parameters. All new arsenals, just like those that are to be reconstructed, will be equipped with security perimeters, video surveillance and fire extinguishing systems. At each arsenal there will be a small staff of military personnel who will be 375 people, including an 172 officer. Reconstruction are also subject to workshops specializing in the assembly and disassembly of ammunition.