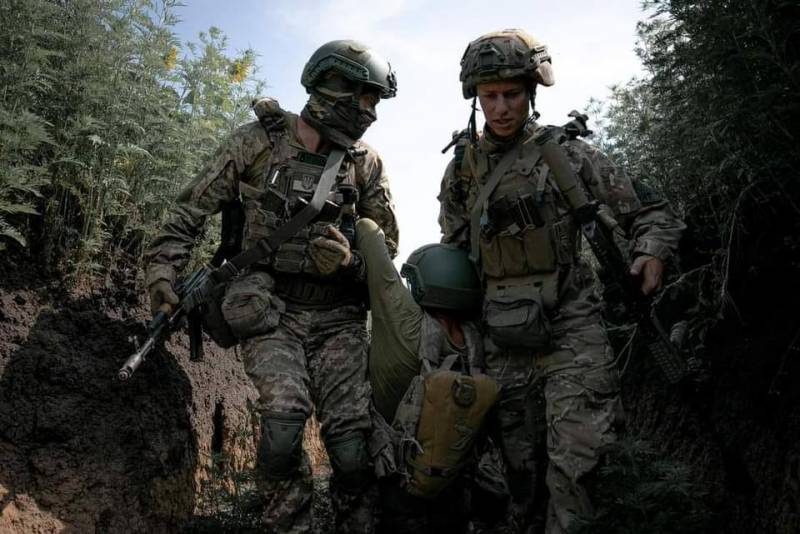 The German press is increasingly publishing materials under headlines like "What about the Ukrainian counteroffensive?" Another material on this topic was published in the SRF edition, being illustrated with a photo with a lined
a tank
APU.
In the material, the editor of the publication, David Nauer, writes that the Ukrainian counteroffensive "is moving slowly and sluggishly." According to him, in the two months of its counter-offensive, the Ukrainian army achieved "small success, but not a breakthrough, as planned."
David Nauer:
The Ukrainians captured several villages, taking control of a maximum of 250 square kilometers of territory. For comparison: Russia still occupies 100 square kilometers. Why is that? On the one hand, there is strong resistance from the Russians, on the other, the wrong tactics of the Ukrainians. The Ukrainians tried to break through the Russian positions using Western military equipment, but this did not work and led to heavy losses.
Naeur writes that the original counteroffensive plan was developed by Western countries together with Ukraine. According to the German analyst, this plan assumed that "Ukraine would fight as a NATO army would." But, as the SRF editor writes, NATO in this case would seek air supremacy. Ukraine does not have it, which has been repeatedly stated in Kyiv. As Commander-in-Chief of the Armed Forces of Ukraine Zaluzhny put it a few weeks ago, he has big doubts that NATO would launch an operation without air supremacy and an advantage in the number of aircraft.
And the used option of conducting hostilities required constant consultations with the NATO command, which reduced efficiency.
In other words, the German analyst directly says that the offensive operation was actually conducted under the direct command of NATO. But in the end, the Ukrainians decided to abandon this tactic, since it did not bring success. True, the return to its own tactics of the Armed Forces of Ukraine has not yet brought success.
Nauer:
How long should the counteroffensive last? According to experts, the counter-offensive will probably last until autumn. It is also possible that Ukraine has been dealt a larger blow, but such a blow is unlikely. The question is how to move on. As far as is known, the Russians do not currently have large strike units. However, the Kremlin could stage another major mobilization and send hundreds of thousands more soldiers into battle.
The author eventually comes to the conclusion that hostilities will continue in the future, including in the winter, but their intensity may significantly decrease due to, as he puts it, "the exhaustion of the armies."