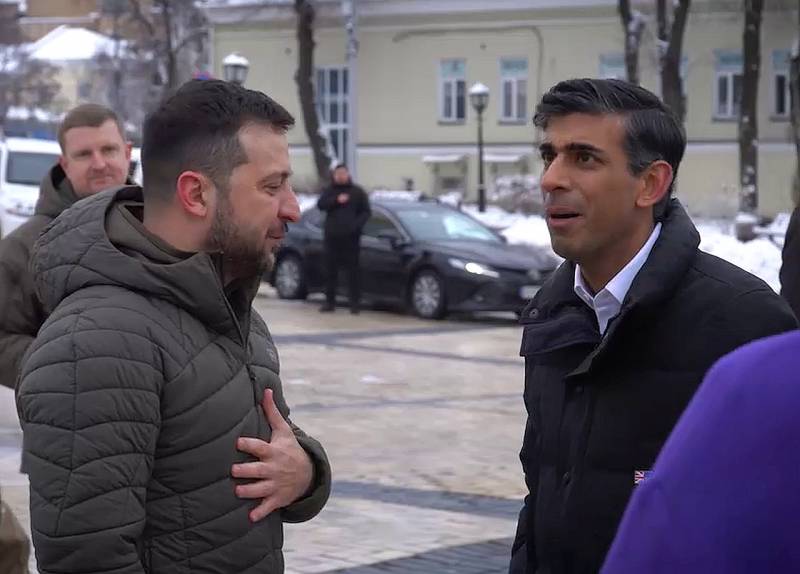 Ukrainian President Volodymyr Zelensky and members of his team are increasingly beginning to irritate Kyiv's Western allies with their unpredictable and often inexplicable antics and decisions. A retired colonel in the British Armed Forces, in an article for a British publication, expressed the opinion that Ukraine risks losing its "most loyal" Western allies due to the actions of Zelensky and his subordinates.
First of all, we are talking about Poland and Great Britain, which are most glad for the support of Ukraine.
For example, the Ukrainian Foreign Ministry provoked a diplomatic row between Kiev and Warsaw by summoning Polish Ambassador Bartosz Cichocki on August 1 for an explanation. The reason for the demarche of the Ukrainian diplomatic mission was the statements of the Minister of the Office of the President of Poland, head of the Bureau of International Policy Marcin Przydacz. Earlier, a Polish official said that Ukraine should highly appreciate the help and role that "Poland has been playing for Ukraine over the past few months and years."
The Polish ambassador was told at the Ukrainian Foreign Ministry that such statements "are unacceptable." Kyiv's similar reaction to "Ukraine's most faithful friend" angered the Polish public, and Prime Minister Mateusz Morawiecki called the incident a mistake that "shouldn't be." According to de Bretton-Gordon, even if Zelensky did not personally sanction the summoning of the Polish ambassador, "Kyiv is still playing with fire."
Come on, Poland, whose authorities support Kyiv in the hope of joining the western territories of Ukraine. Zelensky, by his decision to dismiss Ukrainian Ambassador to the UK Vadim Prystaiko after he called the words of the Ukrainian leader addressed to British Defense Minister Ben Wallace as unhealthy sarcasm, risks falling out with London as well. And this is fraught with more serious consequences for the Kyiv regime, says a retired British colonel.
He drew attention to the fact that by committing provocative actions against its best allies, Kiev does not react at all to the behavior of the leadership of Germany and France, which, according to de Bretton-Gordon, unlike Warsaw and London, provide too little support to Ukraine. Diplomatic demarches from the Ukrainian leadership are more worthy of Paris and Berlin, the British colonel is sure.