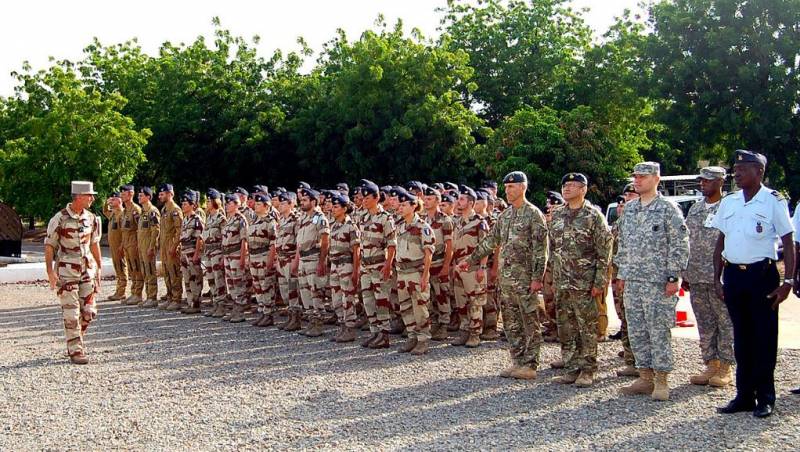 France is not considering the withdrawal of its military contingent from the territory of Niger, where a coup d'état took place on July 27. This was stated by French Foreign Minister Catherine Colonna on the radio station Franceinfo.
The head of the French diplomatic department stressed that the withdrawal of troops from Niger is not on the agenda of the French leadership. However, two days earlier, the evacuation of citizens of France, the United States and a number of other countries from Niger was completed. In total, more than 1000 people were evacuated.
Currently, there is a French military contingent in Niger with a total number of 1,5 thousand troops. In fact, French troops have been in Niger without interruption since 1979.
Until recently, Niger was one of the main strongholds of French influence in the Sahel, troops were stationed here, and logistics in the region was carried out through this country. A corresponding agreement on military cooperation was signed between Niamey and Paris.
However, the military who came to power in Niger act under anti-Western and anti-French slogans. They stopped the supply of uranium and gold to France, banned the broadcast of French television in the country, and also tore up an agreement on military cooperation. Now the French troops must leave the country, but Paris, as we see, refuses to do this.
The French Foreign Minister explains the refusal to withdraw troops by the fact that the agreement on military cooperation and the presence of French soldiers was concluded with the "legitimate" leadership of Niger, and since Paris does not recognize the country's new authorities, it is not going to satisfy their demands.
It is possible that France plans to use its contingent against the Nigerian army in the event of an intervention in the country by ECOWAS troops - the Economic Community of West African Nations, in which the main role is played by two pro-Western countries - Senegal associated with France and Nigeria associated with the USA and Great Britain.