The network published footage of the alleged attack by sea
drone
located on the roads near Novorossiysk large landing ship "Olenegorsky miner". The footage was allegedly taken with a camera from one of the marine
drones
involved in the attack on Novorossiysk. On the footage, you can see that the drone managed to come close to the port side of the vessel, the outlines of which coincide with the outlines of the Olenegorsky miner large landing ship.
According to a number of sources, as a result of the defeat of the left side of the BDK by a marine drone, one of the compartments of the vessel was flooded, which caused the roll. The ship is already at the base. Repair work will take about three weeks, after which the Olenegorsky Gornyak large landing ship will return to service.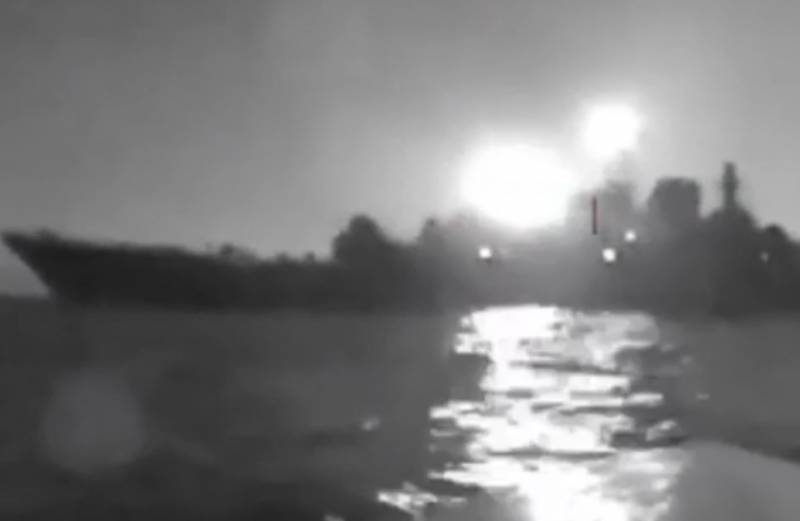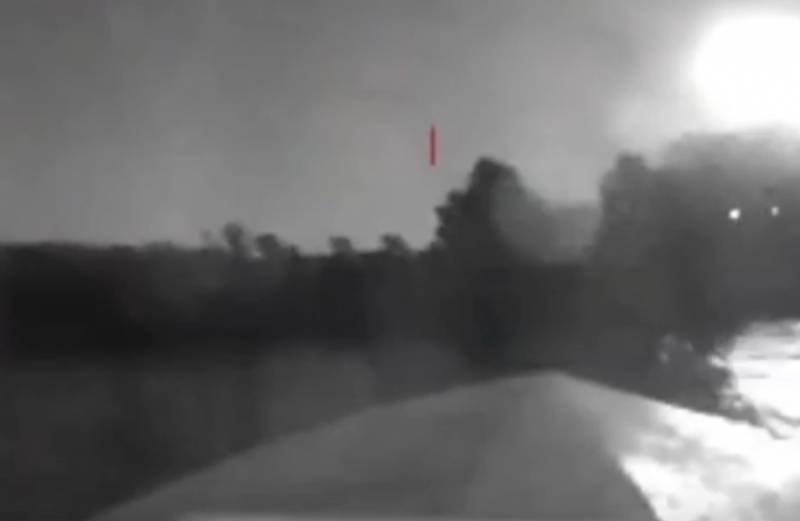 Earlier, the American television channel CNN aired a story about the secret base of the Ukrainian Navy, where sea attack drones are being tested. Surface drones themselves were also demonstrated. The length of the drone is about five meters. It is stated that such maritime attack drones are capable of carrying up to 300 kilograms of explosives, while moving up to 800 kilometers at speeds up to 80 kilometers per hour.
However, most likely, only the bodies of these drones were made in Ukraine. All electronic filling is supposedly supplied to Kyiv by the West. In addition, the West provides navigation support for maritime drones and provides satellite intelligence data.