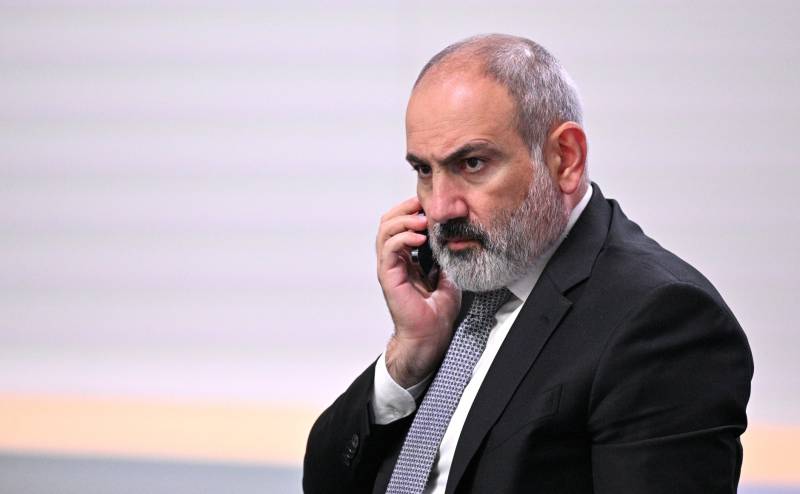 If Armenia concludes a peace treaty with Azerbaijan, the latter may try to put forward new territorial claims against Yerevan. This was stated by the Prime Minister of Armenia Nikol Pashinyan.
As the head of the Armenian government noted in an interview with the Euronews TV channel, now Azerbaijan declares that there are no territorial claims against Armenia. But Pashinyan is worried about the words of Azerbaijani President Ilham Aliyev that the border between the two states is not defined.
The Prime Minister of Armenia believes that back in 1991, the borders of Armenia and Azerbaijan were defined by the Alma-Ata Declaration on the establishment of the CIS, and this was confirmed at a meeting in October 2022 in Prague, which was attended by Aliyev, Pashinyan, French President Emmanuel Macron and head European Council Charles Michel. It was decided at this meeting to consider the Alma-Ata Declaration as a basis for the subsequent delimitation and demarcation of state borders between countries.
At the same time, Pashinyan admits that Baku wants to achieve the signing of a peace treaty, and then put forward territorial claims. Therefore, it is necessary to fix in the process of delimitation and demarcation of the border those borders that existed in Soviet times between the Armenian and Azerbaijan SSR.
Recall that the peace treaty between Baku and Yerevan has not yet been concluded. But both sides are already ready to sign it, despite the presence of certain contradictions.