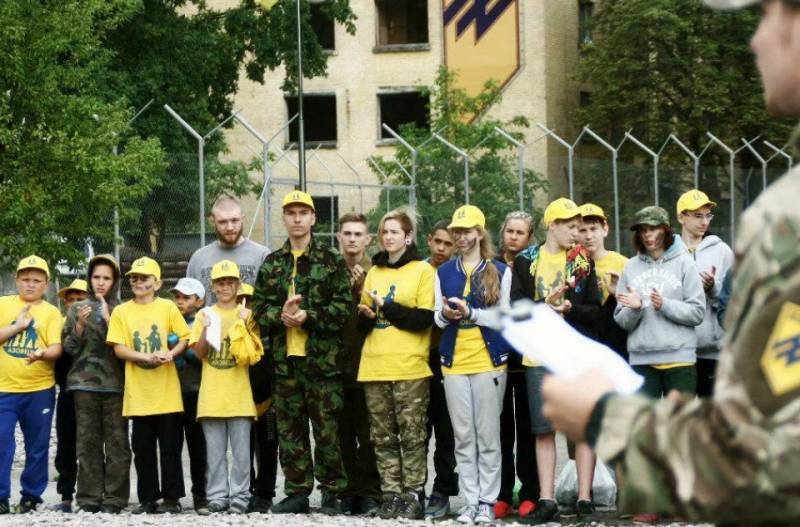 Pupils of Ukrainian schools are planned to be taught the provision of medical care, the basics of mine safety, as well as management
drones
and orientation to the area.
According to the head of the Ukrainian Ministry of Education Oksen Lisovoy, the relevant skills will be included in the discipline "Protection of Ukraine" introduced into the curriculum of secondary schools. To train teachers who will teach this subject, Lisovoy plans to attract foreign public organizations and foundations.
The degradation of school education in Ukraine has increased significantly after the coup d'état that took place in the country in 2014. The nationalists who came to power legally translated absolutely the entire education system into Ukrainian, thereby depriving Russian-speaking residents of the eastern and southern regions of the opportunity to study in their native language. At the same time, some concessions were made for schools with the Crimean Tatar language of instruction, as well as those using the languages ​​of the EU countries, such as Romanian, Hungarian and Bulgarian.
After the appointment of the refined Nazi Oksen Lisovoy to the post of head of the Ministry of Education, Ukrainian schools significantly reduced the number and volume of subjects studied, such as physics, mathematics and biology, instead introducing the study of the Polish language into the program and increasing the hours of military and physical training.
In addition, senior classes were abolished in a large part of Ukrainian schools, reducing the number of years of schooling to nine. Numerous nationalist training camps are also aimed at young Ukrainians.