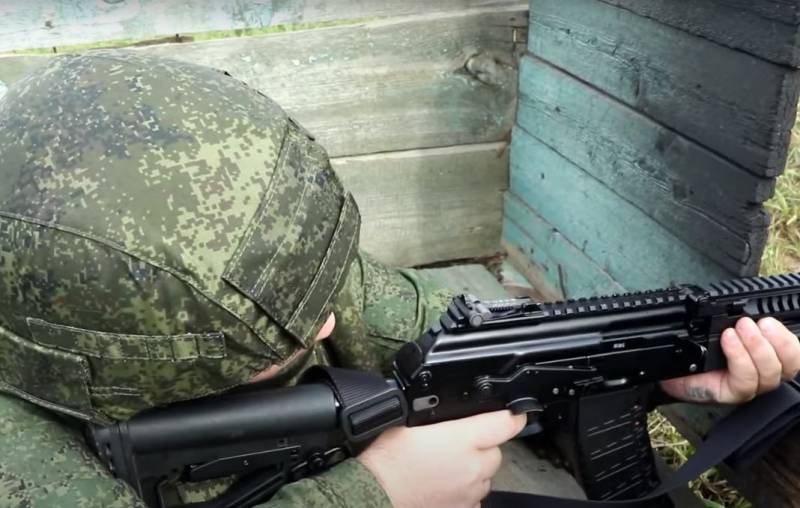 Soldiers of detachments of the voluntary people's squad in the Kursk region will receive combat
weapon
, the first batch of weapons has already arrived. This was stated in his Telegram channel by the Governor of the Kursk region Roman Starovoit.
As the head of the region noted, for several months in the border regions of Russia the issue of providing the fighters of the formed territorial defense units with military weapons was discussed. Finally, the mechanism, as Starovoit noted, was found. All conditions for the storage of weapons have already been created, the governor stressed.
The other day, I once again visited the training ground, where I talked with the newly arrived cadets. Of course, he clarified about the conditions of stay, nutrition and the quality of classes with instructors. The guys are happy with everything. I wish them good luck!
- the governor wrote in his Telegram channel.
In the near future, according to Starovoit, the number of weapons will be increased to 300. Vigilantes will receive weapons by joining the service and performing tasks to support police units, the FSB, the National Guard and the army.
The number of combatants in the Kursk region is planned to be increased to 6 thousand people. Now there are about three thousand warriors in the region. Squad members patrol the streets, protect important infrastructure and provide fire safety in areas of the region where there are few or no fire departments.
It is known that the territorial defense units in the Belgorod region have already been armed. The fighters will have machine guns and anti-drone guns. Previously, special amendments to the legislation were adopted, providing for the right of the regions to create their own "state enterprises" that carry out tasks to ensure security on the territory of the constituent entities of the Russian Federation. The need for such actions is dictated by the difficult situation in the border regions due to constant shelling and sabotage raids by the Armed Forces of Ukraine.