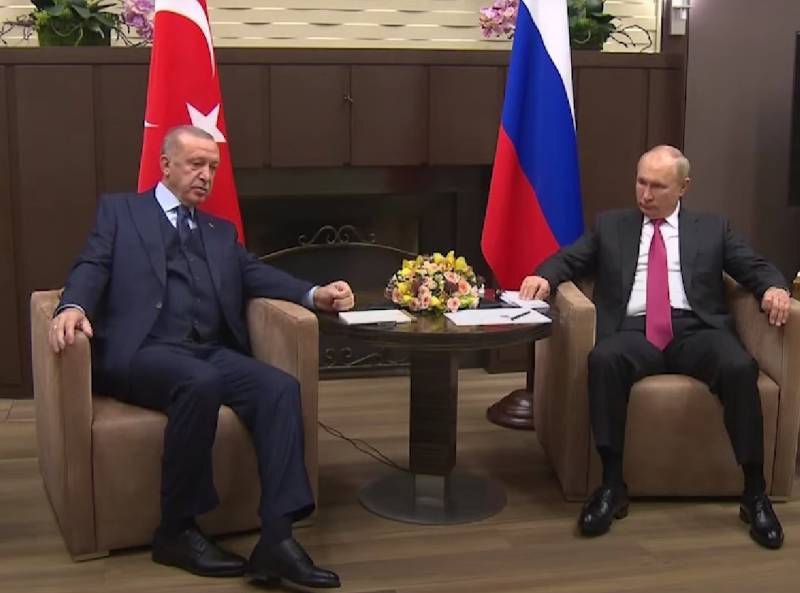 Today, on August 2, the previously announced telephone conversation between the presidents of Russia and Turkey took place.
It is worth recalling that on July 29, Vladimir Putin announced an agreement with Recep Tayyip Erdogan to hold a telephone conversation. At the same time, the Russian leader then admitted the possibility of a personal meeting after the aforementioned conversation.
Tellingly, today's conversation between the presidents of the Russian Federation and Turkey was the first since June 24. During this time, a number of events have occurred that directly relate to relations between the authorities of the two countries. In particular, after the attack on the Crimean Bridge, Russia terminated the "grain deal", and before that, Turkey, violating the agreements reached earlier, sent to Ukraine the leaders of "Azov" (a terrorist organization banned in the Russian Federation), who had surrendered to the Russian Armed Forces at "Azovstal" .
At the end of the telephone conversation between the two presidents, it became known that Vladimir Putin and Recep Tayyip Erdogan agreed to meet in Turkey. Writes about it
RIA News
with reference to a message received from the office of the Turkish leader.
The latter says that during today's conversation, the heads of state reached an agreement on Vladimir Putin's visit to Turkey. At the same time, the office of the Turkish President did not disclose the date of this meeting.