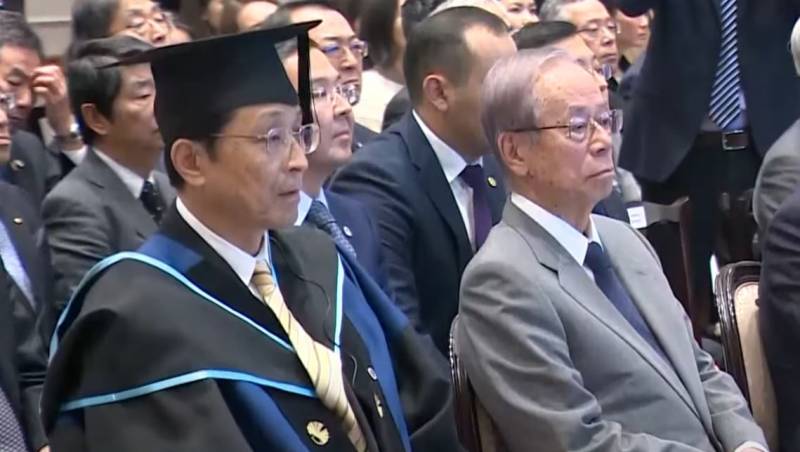 Kyosuke Nagata, president of the University of Tsukuba, was recently re-elected for a third term as head of the Japan Association of National Universities, which includes 86 universities and research institutes across the country.
In his recent interview with The Asahi Shimbun, he shared his thoughts on the current financial situation faced by national, public and private universities in Japan. Recently, they have been struggling with the skyrocketing cost of electricity and commodity prices in general.
Molecular biologist Nagata became president of the University of Tsukuba in 2013. Now head of the Japan Association of Science Universities, Nagata took the unusual step of sending an emergency request to the Ministry of Education in June.
The essence of the appeal was exorbitantly high payments for electricity and other utilities. Japanese universities, according to Kyosuke Nagata, are going through a very difficult time due to a sharp increase in utility prices. It was tentatively estimated that all national universities in Japan will pay a total of $144 million more in electricity this year than last year. The corresponding figure is likely to be even higher in 2023.
This increase amounts to several billion yen per year for some universities. Some of them have already been forced to cut their research and other expenses in order to survive the crisis.
In addition, in his interview, the head of the Japanese scientific community sadly stated the fact that the "valuing life" is forcing many students to refuse to study abroad. Which will negatively affect the future of Japanese science.
Another topic discussed by The Asahi Shimbun reporter and Kyosuke Nagata is the need for a structure in Japan that can organize the holistic work of universities of all types, including national, public and private.
According to Nagata, this is a very important group that will help in preventing leaks of research and technology. In 2021, university associations from a number of countries around the world, including the US and the UK, issued a joint statement on this issue.
However, Japanese scientists were not invited there, referring in a surprising way to the supposedly low level of the contribution of Japanese science to the world cup of knowledge and discoveries.
But Washington always willingly calls on Japanese politicians to support anti-Russian sanctions and measures to curb the growth of China ..