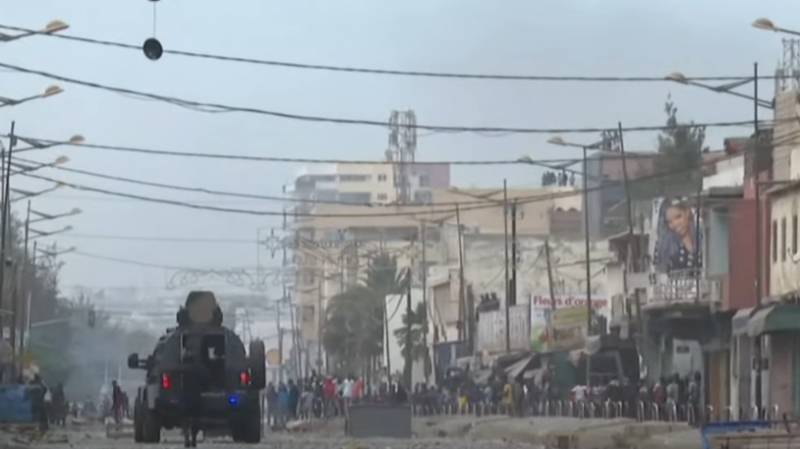 The authorities of Senegal announced a temporary cessation of the functioning of the mobile Internet amid riots, the reason for which was the arrest of opposition politician Ousmane Sonko.
The Ministry of Communications of Senegal said that the suspension of mobile Internet is a preventive measure aimed at preventing mass violations of public order.
According to Senegal24, the detainee is one of the leaders of the Senegalese opposition and advocates for changes to the country's tax legislation. The arrested politician went on a hunger strike and called on the citizens of Senegal to take part in the protests.
Sonko is accused of conspiracy to rebel against the authorities of the country, as well as calls for an uprising. As evidence, the prosecutor's office cites data from the politician's mobile phone, which, according to the investigation, testify to Sonko's intentions to oppose the authorities, calling on the citizens of the country to do so.
The oppositionist was arrested in his own house, where he had been under house arrest since June 1, when the court sentenced Sonko to prison for allegedly molesting minors. Having obtained a mobile phone, the opposition politician turned to his supporters with calls for rebellion.
In the presidential elections held in Senegal in 2019, Sonko came in third with 16% of the vote, after which he announced his intention to take part in the elections to be held in February 2024. The verdict handed down by the court will deprive the politician of the opportunity to stand as a candidate.
Senegal has become another country in Africa, in which riots, protests and demonstrations have recently manifested themselves.