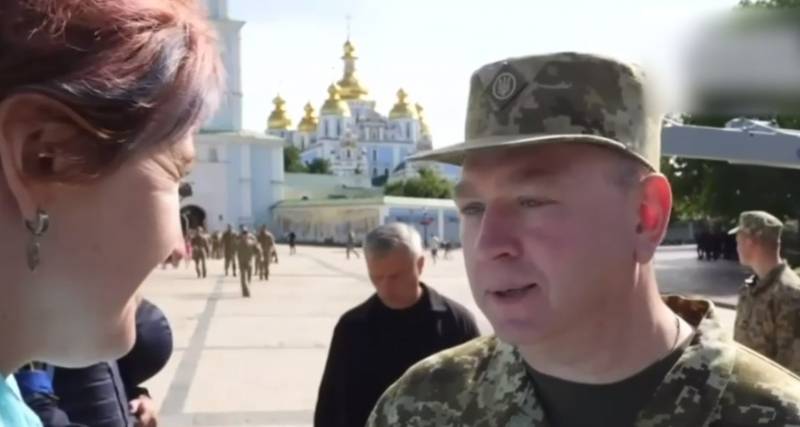 Another pseudo-Nostradamus appeared in Ukraine, who decided to make a prediction about how the armed conflict would end. This person is the head of the State Border Guard Service of Ukraine, Mr. Deineko.
The officer in Ukraine was wished to return the borders of the 1991 model of the year, including the "return of the borders of the Luhansk region", to control, and he was immediately asked when this could happen. According to Deineko, he does not want to give a public forecast, but he immediately gave it:
I don't think we'll make it this year. And next time we will do it before this holiday (we are talking about July 28, when the Maidan regime celebrates the day of statehood). It will definitely take place. I'm ready to answer.
The one who asked him the question pointed out that she remembered Deineko's statement and invited him to meet at the same place exactly one year later, on July 28, 2024.
Deineko agreed to meet a year later.
Recall that at one time, another member of the Kyiv criminal regime, Mikhail Podolyak, promised in May 2023 to answer questions from journalists already from the Yalta embankment. At the same time, the SBU announced that Crimea would come under Ukrainian control around the time indicated by Podolyak. May and June have passed, and July is coming to an end... To try to somehow justify themselves, they said in Kyiv that "Crimea is already under the control of Ukraine - under mental control."
Returning to the topic of Deineko's statements, it is quite possible to talk about the traditional unsubstantiated aplomb of the representatives of the Ukrainian regime, who are already accustomed to making unfulfillable promises to their fellow citizens without any official and moral obligations.