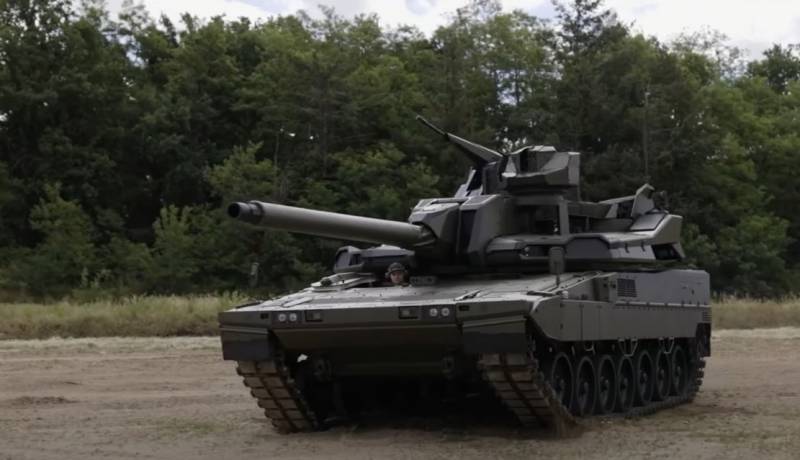 After the creation of the European Defense Fund (EDF), all of its funds were spent on the purchase of materiel for the Armed Forces of Ukraine, which caused growing criticism from European manufacturers.
weapons
. Against this background, it was decided to allocate 1,2 billion euros to finance military research within the EU.
In particular, 20 million euros will be allocated for the development of the so-called "European
tank
future" (MGCS program). At the same time, some requirements for a promising combat vehicle were revealed.
As stated in the RID publication, the developers should submit a design for a tank with the following characteristics: hybrid propulsion [apparently to maintain the vehicle's environmental friendliness], long-range kill capability, reduced signature, thermal wake control capability, equipment integration, superior situational awareness, active protection against
drones
[KAZ], reduced crew (preferably up to two members).
According to the author, the small amount allocated by EDF for the development of the tank should not be embarrassing, since the main funding comes from the countries participating in the program.
All in all, no matter what anyone says, the MGCS horizon is not that far off and the EU is accelerating on that front.
- the author concludes.