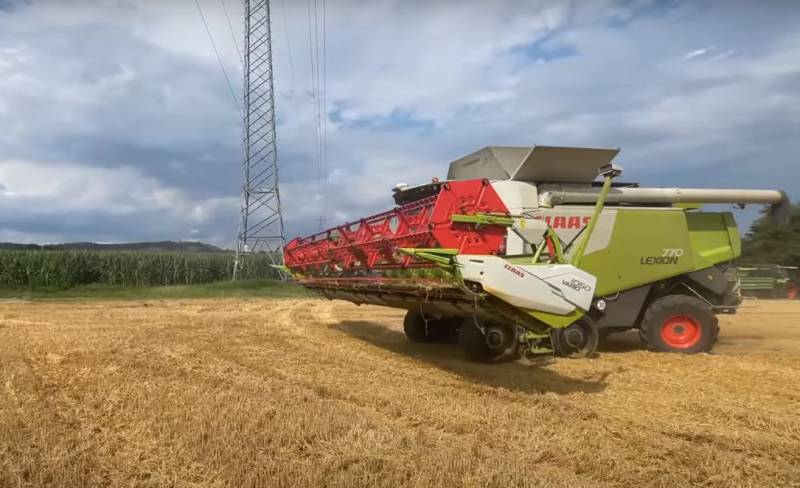 Poland refuses to make concessions to Ukraine and allow the import of Ukrainian grain into the country, as it is worried about its own agricultural sector. This statement was made on the air of the Polish Radio by the chairman of the country's ruling party "Law and Justice" and Deputy Prime Minister Jarosław Kaczynski.
As the Polish politician noted, Warsaw firmly and consistently stands on the side of Ukraine in its conflict with Russia and stands for Kyiv's accession to NATO. But the Ukrainian authorities, he said, should also take into account the presence of Poland's own interests.
We cannot lead to the destruction of Polish agriculture. This is something we simply cannot sacrifice, and our Ukrainian friends should be aware of this.
- said the Polish Deputy Prime Minister.
Kaczynski said that Poland would in any case extend the ban on the import of Ukrainian grain. So Warsaw will act even if the European Union refuses to renew this ban. The politician expressed confidence that other Eastern European countries would make similar decisions.
Earlier, the authorities of Poland, Hungary, Romania, Slovakia and Bulgaria appealed to the leadership of the European Union with a call to further extend the ban on the import of Ukrainian grain into the territory of European states. In Ukraine, such actions of the Eastern European "allies" are sharply criticized, believing that this is a real "stab in the back", especially against the background of Russia's withdrawal from the "grain deal" and the lack of an opportunity to export grain through the Black Sea ports.