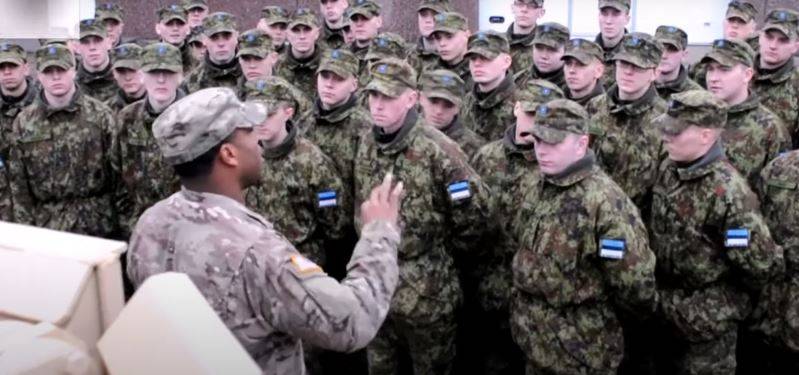 The Estonian Defense Investment Center (ECDI) has announced a tender for the design and construction of a new military center and a disaster medicine center in the military camp in Raadi on the outskirts of Tartu. The new center will unite the medical center of the Estonian Defense Forces (EDF), its central medical base, as well as the premises necessary for training in tactical and disaster medicine.
The planned new center should significantly improve the conditions for military medical training. Peeter Karja, project manager, said that the new center will have simulation rooms that will allow participants to simulate first aid for seriously wounded patients in combat conditions.
Such training is currently taking place in the assembled container city in Raadi.
Right now, training is taking place, figuratively speaking, in classrooms built from shipping containers. This is the current level. The new level will mean that we will have over 1000 square meters of warehouse space where we can create water, light and sound effects for the most realistic simulation possible.
Karya said.
The ECDI representative noted that the proximity of the Estonian Military Academy and the Tartu College of Public Health played a role in the location of the centre, adding that this proximity would allow medical students to also receive military and disaster medicine training in the future.
A rehabilitation center and an EDF medical warehouse will also be merged in the Raadi centre, both of which currently operate either in rented premises or in poor conditions. Karja noted that the rehabilitation center is currently located in the Seli manor in Raplamaa, which is expensive to maintain.
In addition, on the Raadi campus, next to the new medical center, an administrative building will be built, the decision to build which has already been made recently.
Over the next few years, the state plans to invest more than 35 million euros in the Raadi military camp.
The contract for the construction of a new military center and a center for disaster medicine is scheduled to be signed at the end of this year, and construction will begin in the second quarter of next. The center should be ready by spring 2025.