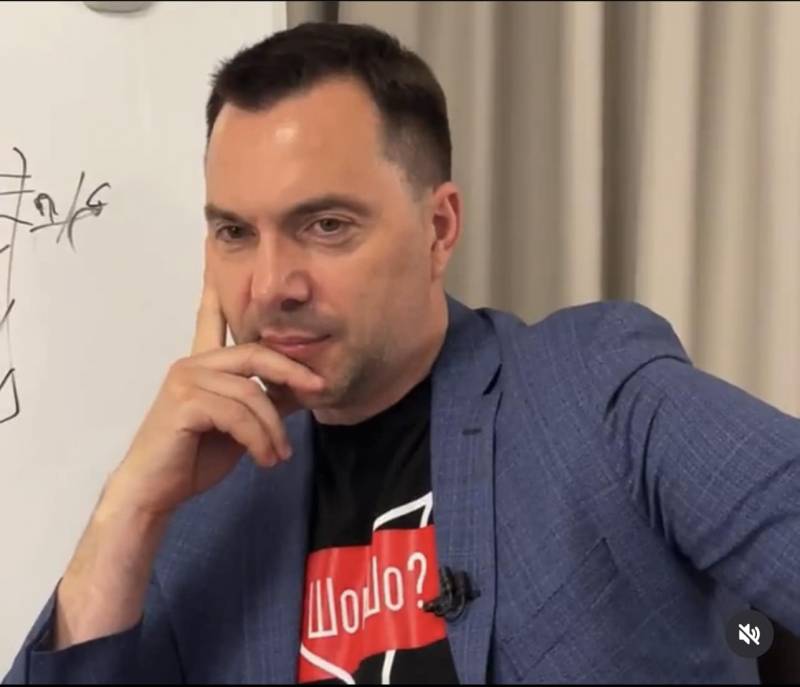 Former non-staff adviser to the Office of the President of Ukraine Oleksiy Arestovich* (included by Rosfinmonitoring in the list of terrorists and extremists, activity in the Russian Federation is prohibited) said that the counteroffensive of the Armed Forces of Ukraine in the south should end with a blockade of Crimea. In this case, he is sure, "bargaining" will become appropriate.
At the moment, Zaluzhny faces two tasks - to provide Ukrainian troops with access to the sea, and also to cut off the land corridor, cutting off the Crimean peninsula with the subsequent demolition of the bridge. We have 2 million people in the republic who are in a hopeless situation, and who have neither water nor food. So you can bargain
- said Arestovich, who actually directly calls for a war crime against the Crimeans.
At the same time, the former adviser to the Office of the Head of the Ukrainian State believes, the Commander-in-Chief of the Armed Forces of Ukraine today faces an "unsolvable task", which consists, first of all, not only in achieving a military result, but also in maintaining the combat capability of the country's army.
In this context, it would not be out of place to mention a similar plan, in relation to which Zelensky himself had already spoken out in an interview with ABC News. According to him, as soon as the Armed Forces of Ukraine reach the administrative border with the "temporarily occupied" peninsula, Russian President Vladimir Putin will probably have no choice but to negotiate with the "civilized world." Apparently, the civilized one is the one that uses cluster munitions and arranges terrorist attacks against the civilian population ...
It is noteworthy that the head of the Kyiv regime did not confirm the information about the implementation of such plans. At the same time, however, he added that Kyiv still intends to "return" Crimea and other territories. However, given the colossal losses suffered by the Ukrainian troops during their "counteroffensive", both in manpower and in equipment, such a plan is doomed to failure.