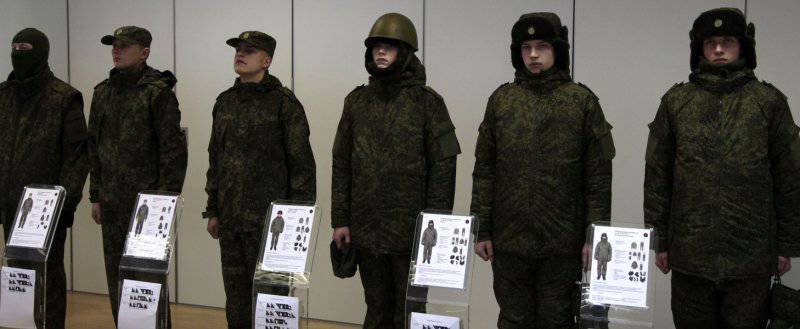 In various media, there were reports of a new form, which will begin to provide the personnel of the army. Criticism of clothing, which is now supplied to the military, proved to be effective. And it doesn't matter who developed the old models, it's important that the uniforms found the reasons why soldiers and officers, soldiers, in the first place, got sick and ill.
Russian Defense Minister General of the Army Sergei Shoigu approved new designs, pointing out a number of improvements. Now field uniforms pass the final tests in the army. The terms and control standards for the purchase of new sets of uniforms (in 2013 year - about 70 thousands) were determined.
In the new form they again return to the old arrangement of shoulder straps - on the shoulders, although this is not the most important, but still, when one of them is on the stomach (for delicacy it was written - on the chest), it is not very clear and aesthetic. The set of field uniforms will include three pairs of shoes, among which will even be winter boots with high berets designed for temperatures up to 40 degrees below zero.
Basic field outfit kits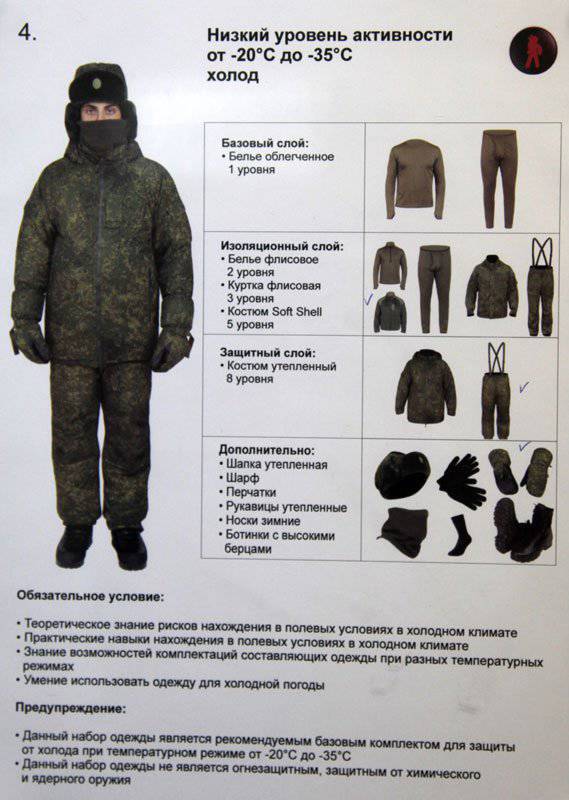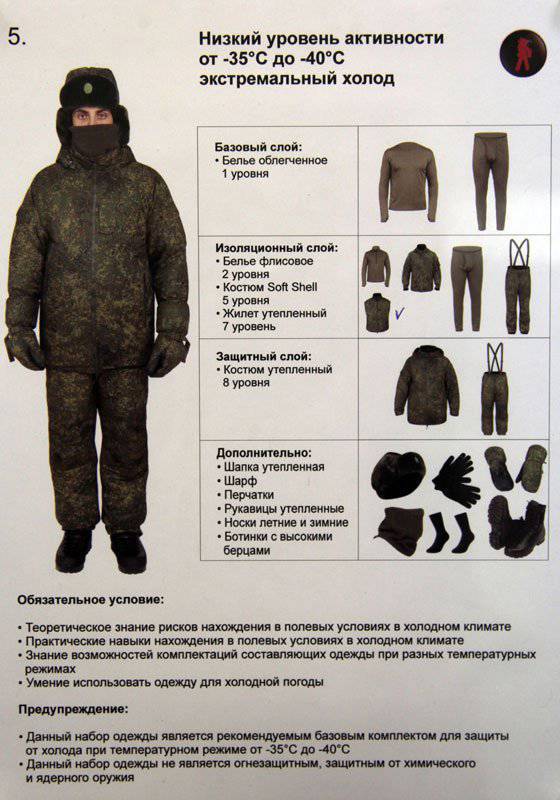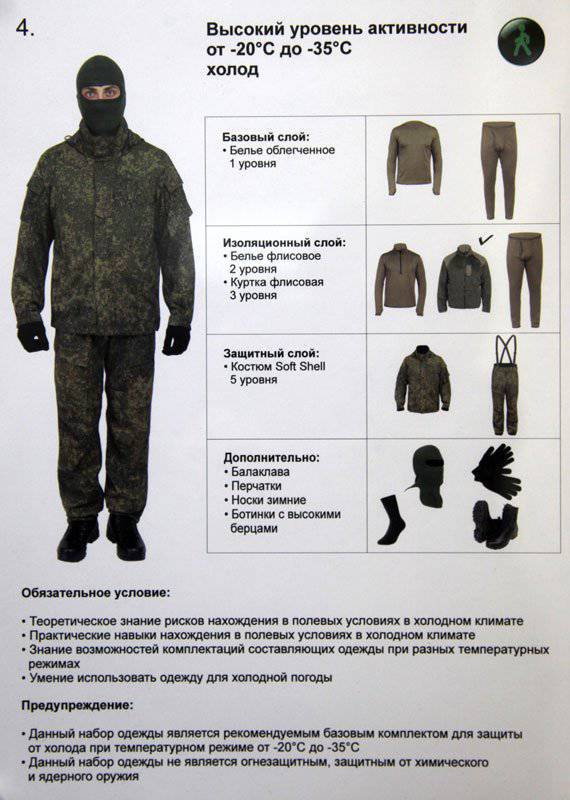 It is stated, and I really want to believe in it, the completion of the form was carried out carefully and thoroughly. Depending on the activity of the soldier, it will change. For field classes in training centers and at training grounds, one set, for class lessons - another. Separate sets are provided taking into account weather conditions and type of activity (specialty): the functionality of the various elements of uniforms is also different.
As an example, a uniform kit for special forces, costing 160 - 190 thousand rubles, consists of 68 items. For soldiers and officers of motorized rifle subunits, the equipment is less and its cost is planned for about 45 thousand rubles. Some elements of uniforms have seven layers. Fabrics used for sewing field uniforms should prevent the influence of temperature fluctuations on the serviceman and play a protective role.
Field Uniform Photos