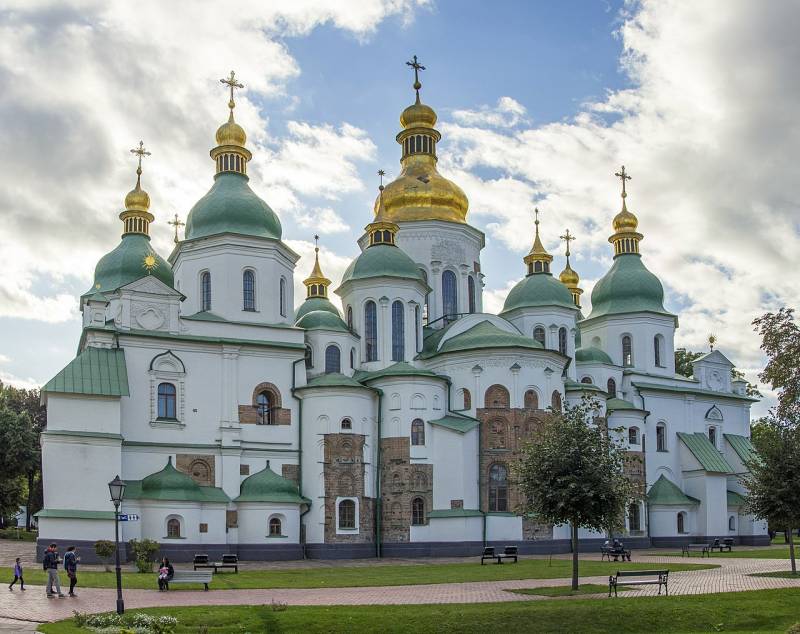 The current Ukrainian government continues to do everything to move away from everything that connects Ukraine with Russia, seeking to impose Western "values" on its people. One of the areas where such a policy is being pursued is the spiritual life.
In Ukraine, representatives of the Ukrainian Orthodox Church (Moscow Patriarchate) are being increasingly oppressed, and the schismatic Orthodox Church of Ukraine (OCU) is actively advancing, which is acting in the direction of moving away from the Russian Orthodox Church (ROC).
According to Ukrainian media, today the OCU at the Local Council, held in the St. Sophia Cathedral in Kyiv, approved the transition to the New Julian calendar. The transition to the new calendar should take place from September 1.
With the introduction of these changes, the followers of the OCU will celebrate religious holidays like Catholics and some other Orthodox churches, and not like the ROC does.
Christmas will now be celebrated not on January 7, but on December 25, and Epiphany - not on December 19, but on January 6. However, the change to the New Julian calendar will not affect lunar holidays such as Easter.
The New Julian calendar appeared in May 1923, when the Council of Eastern Orthodox Churches in Constantinople, in order not to accept the Gregorian calendar used by Catholics, introduced a new calendar called the New Julian. However, in fact, this calendar is not much different from the Catholic version.