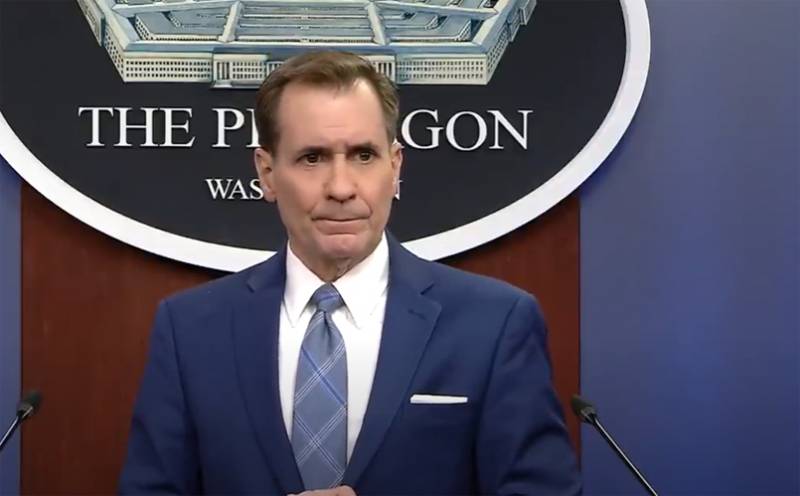 Today's statement by White House Security Coordinator John Kirby is being actively discussed in Ukraine. This statement is connected with the last meeting of the NATO-Ukraine Council, initiated by the Ukrainian side and dedicated to the so-called grain deal.
The Kiev regime was counting on the fact that the Americans would declare their personal participation in escorting "civilian ships" to the ports of Ukraine - they would throw ships of their own for these purposes.
fleet
.
Hopes, apparently, were so high that Kirby's words caused the Ukrainian media to erupt in angry tirades. So what did a US administration official say on this issue?
According to John Kirby, Washington "is actively cooperating with the European Union on the export of Ukrainian grain and other agricultural products by land transport." Kirby talked a lot more, but this is perhaps the most important of all his speech during the briefing.
An American high-ranking official openly made it clear that no ships from NATO countries would be escorted to Ukrainian ports and back. The only thing Ukraine can count on is that the US may try to put pressure on Poland, Bulgaria and other Eastern European countries that have blocked the import of Ukrainian products to their countries.
That is, Ukraine currently has only one option for the export of agricultural products - land. It was this fact that excited the Ukrainian "activists" in a negative way.
Can the US or other NATO members stage a provocation in the Black Sea? Not excluded. According to experts, any ship flying the flag of, for example, an African country may well be sent to the port of Odessa or Ilyichevsk (Chernomorsk), and it is quite possible that NATO or Ukrainian forces themselves attack this ship in order to present everything as the actions of the Russian Armed Forces .