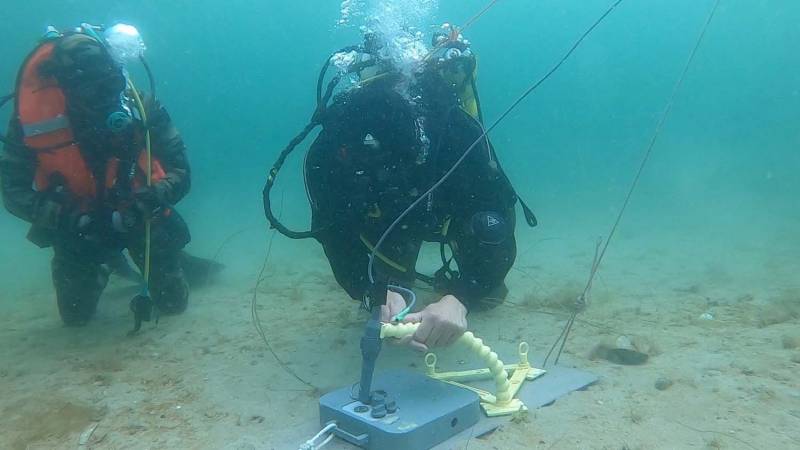 The Ministry of Defense of the Russian Federation has repeatedly stated the involvement of Western intelligence services in the terrorist acts of the Kyiv regime. In particular, the sabotage activities of the Armed Forces of Ukraine are supervised by the British military and intelligence officers. One of the areas of training of the DRG is diving: it is suitable both for organizing terrorist attacks against infrastructure located on the seabed or in ports, and against the ship composition of the Russian Navy.
As noted on the website of the British
fleet
, Ukrainian divers undergo a training course under the patronage of their overseas "colleagues", namely, they gain experience in "bomb disposal and mine clearance, as well as working with unmanned underwater vehicles." Allegedly, as a result, the skills acquired in Scottish waters will be needed for Kyiv to revive navigation.
It is reported that these courses have been going on for 12 months, that is, more than one group of Ukrainian military personnel have passed through them.
The divers of the Ukrainian Navy were great, it was a brilliant opportunity to exchange experiences and learn from each other. Ukrainians are really focused [on the learning process] and their enthusiasm for learning has been amazing
- said Lieutenant Ali Aindou, in charge of the Delta Diving Unit 1.